(Trinidad Guardian) Media houses could themselves become a threat to freedom of the press. That view was expressed by Selby Wilson, chairman of the Telecom-munications Authority (TATT), on Wednesday at the tenth annual Information Communication Technology (ICT) Forum.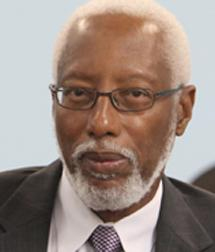 The focus of discussion was "The Role of the Electronic Media in Protecting the Rights of Children." Wilson said media houses should contextualise news reports instead of continually imposing on the privacy of citizens.
He called for the media to "report with compassion and consider the sensitivity of those reported on, and the recipients of the news."  He added: "If this is not done, then media houses will be their greatest threat to freedom of the press."
Wilson blamed what he described as a blatant disregard for media-guiding principles as the reason for a breakdown in standards over the years.
He argued that the decline made many citizens insensitive to the potential negative effects of the media, particularly on the impressionable minds of children and young people. He added: "Though I am opposed to Government censorship, I believe in freedom of speech and expression and that freedom of the press is an important component of our democracy, which is essential to holding leaders accountable.
"The media has the power to influence the national standards in society and this power must be discharged honestly and with a sense of responsibility."
Wilson argued that while the positive impact of the media was not limited to creating meaningful discussion, educating the masses, bridging cultures, raising important issues, revealing secrets and encouraging peace, there were also many negative impacts. "Contemporary media houses have succeeded in generating negative stereotypes, distorting the truth, establishing unrealistic and unhealthy expectations, fostering ignorance, encouraging violence and possibly dismantling social progress," he said.
Wilson said great consideration needed to be given to topics, such as rape, child abuse, child sexuality and personal tragedy, before inclusion in a media product.
"These may have a relevant place, depending on the context and the desired result to be achieved.
When the decision is made for its inclusion, it is responsible to do so with the respect for individual rights for privacy," he said. Wilson seemed saddened by what he termed the media's lack of social responsibility to follow moral, legal and social principles by which it must operate.
Around the Web