GEORGE TOWN, Cayman Islands,  (Reuters) – A diplomatic spat in the normally tranquil Cayman Islands has put the ruling party and the British government at loggerheads after the locally elected premier accused London of conspiring with opposition politicians to "ruin this country."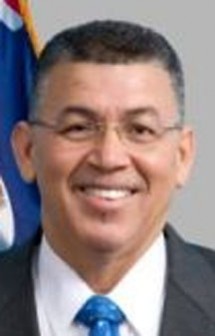 Premier McKeeva Bush accused British officials, including the British-appointed governor and police commissioner, of conducting baseless investigations into his handling of government contracts. He described the investigations on local television as "nothing more than fishing expeditions."
"The opposition, the governor, the foreign office are all trying to do one thing: 'Let's get McKeeva out this time, because we cannot control him,' Bush said.
The premier's comments drew a sharp response from Governor Duncan Taylor yesterday. "The suggestion that the Foreign and Commonwealth Office or I are working against the interests of the Cayman Islands is completely without foundation," he said in a statement.
The Cayman Islands is a British Overseas Territory. It has an elected parliament, but a British-appointed governor oversees external affairs and security, including the police force.
With a population of barely 55,000, the renowned offshore financial center enjoys one of the highest living standards in the Caribbean.
The heightened tension between London and the premier comes before the publication later this month of a British white paper on London's relationship with its overseas territories, which addresses improved cooperation as well as good governance, including management of public finances and debt.
Nearly two weeks ago, the Cayman Islands police commissioner David Baines confirmed the premier was the subject of three police investigations, two of them involving what he said were financial irregularities.
One involves a letter allegedly sent by Bush in 2004 to a U.S.-based developer requesting a $350,000 payment to a real estate company owned by Bush's wife. A second investigation involves importing dynamite without the appropriate permit.
Around the Web