(Jamaica Gleaner) Law enforcement agents have arrested another high profile figure from the West Kingston community, on an extradition warrant.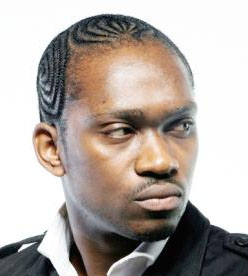 Popular dancehall artiste, Busy Signal, whose real name is Glendale Gordon, was picked up at the Norman Manley International Airport, immediately after he stepped off a flight from the United Kingdom this afternoon.
The Gleaner/Power 106 News understands that the entertainer was returning from a tour in Amsterdam.
His arrest came months after The Gleaner broke the story that a prominent entertainer was under the radar of the United States to be extradited.
According one of the law enforcement officers who spoke with The Gleaner, 'Busy' has been under investigation since 2002.
Comments

MEXICO CITY,  (Reuters) – Mexico's foreign minister is in Havana hoping to persuade Cuba, one of Venezuela's top allies, to help resolve the tense political situation in the beleaguered South American nation, according to a senior Mexican official briefed about the trip.
CARACAS, (Reuters) – Venezuela's new legislative superbody yesterday gave itself the power to pass laws, superseding the opposition-led congress and fueling criticism by government adversaries that socialist President Nicolas Maduro is consolidating a dictatorship.

(Trinidad Express) The treatment of persons at the Immigration Detention Centre is heartbreaking and inhumane says Khafra Kambon, chairman of the Emancipation Support Group.

(Trinidad Express) A magistrates' court employee charged with wasteful employment of the police after she allegedly made a false report that she was raped, appeared before a Princes Town magistrate yesterday.
TORONTO/MONTREAL, (Reuters) – The number of asylum seekers who illegally crossed the U.S.