CARACAS, (Reuters) – A bloc of left-wing Latin American governments accused Western nations yesterday of planning to intervene in Syria as they did in Libya and praised President Bashar al-Assad's government despite widespread global condemnation.
The driving force behind the bloc, known as the ALBA group, is Venezuelan President Hugo Chavez, a virulent critic of the United States who has been vocal in his support for Assad.
"We are worried that the same process of interference that foreign powers applied in Libya will be repeated," the eight-nation group said in a statement released at U.N. negotiations over Syria in Geneva and also sent to media in Venezuela.
Western-led air strikes last year helped bring an end to Muammar Gaddafi's rule in Libya.
But there has been no such international consensus for armed intervention in Syria despite 14 months of violence including last week's massacre of more than 100 civilians, many of them children. The government and rebels blamed each other.
"We value the Syrian government's steps in attending to the legitimate demands of those who have protested peacefully … and the program of reforms carried out, as well as its willingness to implement the peace plan of (mediator) Kofi Annan," the ALBA statement added in praise that contrasted with a chorus of disgust against Assad elsewhere round the world.
The bloc was opposing a resolution at the U.N. Human Rights Council in Geneva condemning Syria for the massacre in Houla.
"The resolution reflects the desires to interfere in Syria's internal affairs, without contributing to dialogue nor to the search for peace," the statement said.
Founded by Chavez and Cuba's former leader Fidel Castro in 2004, the ALBA bloc did, however, condemn the Houla massacre and call on all sides in the Syria conflict to cease violence.
Critics of Chavez, who is seeking re-election in October despite battling cancer, say his support of Syria – like his past backing for Gaddafi – show his own dictatorial tendencies.
OPEC member Venezuela has been sending diesel to Syria despite Western sanctions on the Assad government.
"Once again, we see the name of our country next to the most abject dictatorships in the world, and how our oil helps in the repression of our Syrian brothers," Venezuela's opposition Democratic Unity coalition said in a statement.
Though Venezuela and Cuba are the loudest voices in ALBA, it also includes Bolivia, Nicaragua, Ecuador and the Caribbean islands of Antigua and Barbuda, Dominica, and St. Vincent and the Grenadines, with a combined population of 75 million people.
Comments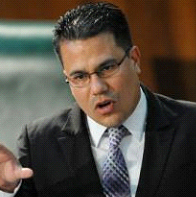 (Jamaica Gleaner) Decades of terrible fiscal policies, which have pushed Jamaica's debt burden to unbearable levels, have forced the country to seek alternative assistance, and set the platform for nations like China to partner with the island for mutual benefit, Senator Matthew Samuda has said.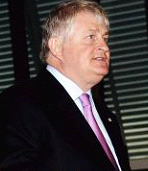 (Jamaica Gleaner) Digicel Group founder and chairman Denis O'Brien holds the largest stake in Deep Blue Cable, the new entity that aims to string the region with underwater fibre-optic cables.

CASTRIES, St. Lucia, (Reuters) – The prime minister of the small Caribbean country of St.
SANTIAGO,  (Reuters) – U.S. Vice President Mike Pence urged Brazil, Peru, Chile, and Mexico to break ties with North Korea on Wednesday, adding that "all options" are on the table with regards to the Asian state.
MARACAIBO, Venezuela, (Reuters) – Venezuela authorities are investigating the theft of animals from a zoo in western state of Zulia that were likely snatched to be eaten, a further sign of hunger in a country struggling with chronic food shortages.