(Reuters) – The seeds of prosperity for some rural Africans may lie in a crop that has sustained them with calories for centuries but has generated virtually no wealth for their poor countries.
Cassava – with its starchy root used to make tapioca – thrives in Africa's tropical climates, through drought or deluge, but maize and other crops have had distinct advantages over the hardy tuber. Until now.
Cassava can remain in the soil for a couple of years but its main drawback has been that it has to be processed within 48 hours of harvesting or it spoils.
An unlisted Dutch-based company called DADTCO has developed a processing method for cassava and dispatches a mobile unit with the equipment to rural villages, so farmers don't have to harvest their crop until it arrives.
The implications could be revolutionary on a continent where much economic activity still centres on small-scale farming.
The potential has already been spotted by global brewer SABMiller which has started making beer from cassava in northern Mozambique.
"This creates we believe a fly-wheel for commercial cassava production in Mozambique," Mark Bowman, the brewer's managing director for Africa, told the Reuters Africa Investment Summit in April.
"In the short term 1,400 or 1,500 farmers benefit directly. We expect we can grow that up to 6,000 farmers as the product grows," he said.
DADTCO chief executive Peter Bolt told Reuters that similar projects are being rolled out in Zambia, Ghana and South Sudan with more to follow.
"Our target is to roll out in 26 or 27 sub-Saharan African countries in the next couple of years," he said in a telephone interview from his Netherlands base.
More than beer
And it's not only brewers that are focusing on cassava.
Unilever, the Anglo-Dutch consumer goods giant, is targeting the root to make sorbitol, a key ingredient in toothpaste and other products.
Unilever and some of its business partners are currently in talks about investing in a starch complex to process cassava into starch or sorbitol in Nigeria, which is the world's biggest producer of the root and a big market for Unilever's 3 billion euro a year Africa business.
"We are already in exploratory talks to source 100,000 metric tonnes (110,231 tons) of cassava per year for processing in Africa into sorbitol for use in our oral care products like toothpaste," said Frank Braeken, Unilever's executive vice president for Africa.
It remains to be seen how far the "cassava revolution" can go but it surely raises new hope on the economic and food security fronts for the world's poorest continent.
When it comes to pure sustenance and survival, cassava is hard to beat because of its durability, even if maize and other staples generally have higher starch contents.
According to the International Institute of Tropical Agriculture, 37 percent of Africa's dietary energy comes from cassava and per capita consumption on the continent is close to 80 kgs per year.
But instead of being grown primarily for household consumption, expect more cassava to be stored in the ground for eventual sale.
Almost like money in the bank.
Comments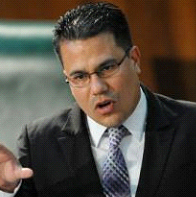 (Jamaica Gleaner) Decades of terrible fiscal policies, which have pushed Jamaica's debt burden to unbearable levels, have forced the country to seek alternative assistance, and set the platform for nations like China to partner with the island for mutual benefit, Senator Matthew Samuda has said.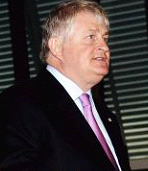 (Jamaica Gleaner) Digicel Group founder and chairman Denis O'Brien holds the largest stake in Deep Blue Cable, the new entity that aims to string the region with underwater fibre-optic cables.

CASTRIES, St. Lucia, (Reuters) – The prime minister of the small Caribbean country of St.
SANTIAGO,  (Reuters) – U.S. Vice President Mike Pence urged Brazil, Peru, Chile, and Mexico to break ties with North Korea on Wednesday, adding that "all options" are on the table with regards to the Asian state.
MARACAIBO, Venezuela, (Reuters) – Venezuela authorities are investigating the theft of animals from a zoo in western state of Zulia that were likely snatched to be eaten, a further sign of hunger in a country struggling with chronic food shortages.