(de Ware Tijd) THE HAGUE — It is very likely that Suriname will become a member of the British Commonwealth. Ambassador Harvey Naarendorp and the British Foreign Minister for Commonwealth Affairs, Lord Howell, recently discussed this issue. Naarendorp was in England to extend his credentials to Queen Elizabeth II as non-residing ambassador.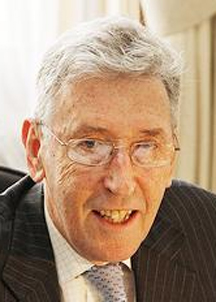 The Ambassador also lobbied for a meeting between President Bouterse and Prime Minister David Cameron at the upcoming UN General Assembly in New York. Naarendorp has requested a meeting between Foreign Affair Minister Winston Lackin and his British counterpart William Hague. Howell is enthusiastic about Suriname's plans.
As member of the Commonwealth Suriname will be eligible for economic benefits. Twice in its history Suriname has been under the protectorate of the British crown.
Howell showed much interest for the energy sector in Suriname and a possible role for the British in its development.
Currently the British company Tullow Oil is exploring for oil off the Surinamese coast through a contract with Staatsolie. British officials told Naarendorp that the United Kingdom is seriously considering further integration in Latin America. Naarendorp, in that respect, promised Suriname's assistance.
Around the Web