BELIZE CITY, (Reuters) – Police in Belize want to question U.S. anti-computer virus software pioneer John McAfee in connection with the murder of a neighbor he had been quarrelling with, but they say he remains a person of interest at this time and is not a suspect.
McAfee, who invented the anti-virus software that bears his name, has homes and businesses in Belize, and is believed to have settled in the country sometime around 2010.
"He is a person of interest at this time," said Marco Vidal, head of Belize's police Gang Suppression Unit. "It goes a bit beyond that, not just being a neighbor."
Police officers were looking for the software engineer, said Miguel Segura, the assistant commissioner of police.
Asked if McAfee was a suspect, he said: "At this point, no. Our job … is to get all the evidence beyond reasonable doubt that Mr A is the one that killed Mr B."
"He (McAfee) … can assist the investigation, so there is no arrest warrant for the fellow," added Segura, who heads the Criminal Investigation Branch.
McAfee's neighbor, Gregory Viant Faull, a 52-year-old American, was found on Sunday lying dead in a pool of blood after apparently being shot in the head.
McAfee has been embroiled in controversy in Belize before.
His premises were raided in May after he was accused of holding firearms, though most were found to be licensed. The final outcome of the case is pending.
McAfee also owns a security company in Belize as well as several properties and an ecological enterprise. Reuters was unable to contact McAfee on Monday.
Segura said McAfee had been at odds with Faull for some time. He accused his neighbor of poisoning his dogs earlier this year and filed an official complaint.
Comments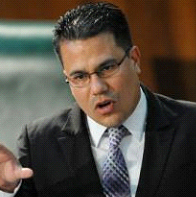 (Jamaica Gleaner) Decades of terrible fiscal policies, which have pushed Jamaica's debt burden to unbearable levels, have forced the country to seek alternative assistance, and set the platform for nations like China to partner with the island for mutual benefit, Senator Matthew Samuda has said.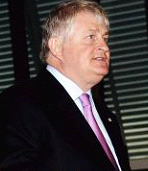 (Jamaica Gleaner) Digicel Group founder and chairman Denis O'Brien holds the largest stake in Deep Blue Cable, the new entity that aims to string the region with underwater fibre-optic cables.

CASTRIES, St. Lucia, (Reuters) – The prime minister of the small Caribbean country of St.
SANTIAGO,  (Reuters) – U.S. Vice President Mike Pence urged Brazil, Peru, Chile, and Mexico to break ties with North Korea on Wednesday, adding that "all options" are on the table with regards to the Asian state.
MARACAIBO, Venezuela, (Reuters) – Venezuela authorities are investigating the theft of animals from a zoo in western state of Zulia that were likely snatched to be eaten, a further sign of hunger in a country struggling with chronic food shortages.