WASHINGTON,  (Reuters) – The United States yesterday imposed sanctions on two more relatives of Guatemalan drug lord Waldemar Lorenzana Lima, broadening its asset freeze on the family and businesses linked to the country's Sinaloa drug cartel.
The U.S. Treasury said it had designated Ovaldino Lorenzana Cordon and Marta Julia Lorenzana Cordon for their alleged role in the drug-trafficking activities of their father, who is awaiting extradition to the United States.
"For years, Waldemar Lorenzana Lima has used his businesses and agricultural holdings in La Reforma, Zacapa, Guatemala as a front for the northbound movement of drugs through Guatemala," the Treasury said.
The designation freezes any of their assets under U.S. jurisdiction and follows a similar move in 2010 to sanction Lorenzana Lima and three sons.
Treasury also added eight businesses to a list of drug-linked entities that U.S. persons are banned from making transactions with. The two named individuals are on that list as well.
"Today's designation of Marta Julia and Ovaldino Lorenzana Cordon, members of one of Guatemala's most significant crime families … allows us to continue our efforts to dismantle transnational drug trafficking organizations operating in Guatemala," said Adam Szubin, director of Treasury's Office of Foreign Assets Control.
Comments

(Trinidad Express) The treatment of persons at the Immigration Detention Centre is heartbreaking and inhumane says Khafra Kambon, chairman of the Emancipation Support Group.

(Trinidad Express) A magistrates' court employee charged with wasteful employment of the police after she allegedly made a false report that she was raped, appeared before a Princes Town magistrate yesterday.
TORONTO/MONTREAL, (Reuters) – The number of asylum seekers who illegally crossed the U.S.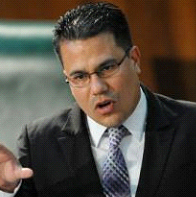 (Jamaica Gleaner) Decades of terrible fiscal policies, which have pushed Jamaica's debt burden to unbearable levels, have forced the country to seek alternative assistance, and set the platform for nations like China to partner with the island for mutual benefit, Senator Matthew Samuda has said.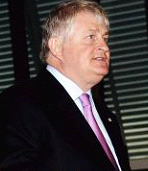 (Jamaica Gleaner) Digicel Group founder and chairman Denis O'Brien holds the largest stake in Deep Blue Cable, the new entity that aims to string the region with underwater fibre-optic cables.