(Trinidad Express) Prime Minister Kamla Persad-Bissessar did not meet with Dr Wayne Kublalsingh on Monday but she issued a statement saying she shared a deep concern for his health and welfare.
The statement read: "I share a deep concern for the health and welfare of Dr Kublalsingh. It is most unfortunate that he has chosen to pursue such an action and I regard this matter as I would anyone who puts themselves in harm's way.
"I have asked the Minister of the People, Dr Glenn Ramadharsingh, to have trained members of staff from Social Services visit Dr Kublalsingh in the hope that in his own interest he can be reasoned with and given some measure of solace.
"I have also requested that Minister of Health, Dr Fuad Khan, who is also a medical doctor, to pay Dr Kublalsingh a visit and to place an ambulance on standby if ever necessary at any time."
Earlier Monday, Minister of Foreign Affairs Winston Dookeran had called on Persad-Bissessar to speak to Kublalsingh and end a "difficult" situation.
"I was told the situation is getting difficult. He should be given a hearing," Dookeran said in telephone interview.
Dookeran said Kublalsingh, head of the Highway Re-Route Movement, who enters day six of his hunger strike today, should also be given the appropriate medical attention for someone who has not eaten or drunk anything for five days.
While other Government officials have spoken on the situation, Kublalsingh is yet to hear from the Prime Minister, the only person who he says can end his hunger strike over the building of the highway from Debe to Mon Desir.
"We haven't heard from the Prime Minister, but we have heard that she is aware of what is going on," he said yesterday.
On Saturday, the Ministry of Works and Infrastructure issued a press release stating that because the group had filed a lawsuit against the government, it would have been "inadvisable, if not inappropriate" to meet with them.
Kublalsingh has refused to acknowledge any information given concerning the Debe to Mon Desir route unless that information came from Persad-Bissessar herself.
A visibly frail Kublalsingh remained seated in front of Persad-Bissessar's office in St Clair on Monday, undeterred even by the heavy midday rains.
On Saturday, he had sat under a tree near the Prime Minister's Phillipine residence.
"I am hoping the Prime Minister responds but I haven't heard anything but scurrilous statements from (Housing Minister Dr Roodal) Moonilal and (National Security Minister Jack) Warner but they're very irrelevant to this issue right now," he said.
Kublalsingh said while he still loved Persad-Bissessar, she must keep her word and review the Government's plan for the Debe to Mon Desir section of the highway.
Ever so often on Monday, Kublalsingh would stand and call his team closer.
"What do we want?" he would shouted.
"A review!" they would respond, referring to a revision of the Government's plans for the Debe to Mon Desir section of the highway to Point Fortin to bypass the wetlands.
"Do we hate the Prime Minister?" he would call out.
"No!" they would respond.
"But what do we want?"
"A review!" they would respond again.
The group sang religious songs from various faiths, including Hindu, Muslim and Christian.
By 2 p.m., Fr Clyde Harvey had visited the group. He greeted Kublalsingh with a handshake and a kiss to the forehead. He spoke with Kublalsingh for a few minutes and led the group in the slightly improvised version of "Kumbaya" and "Never get weary yet", calling for victory for Kublalsingh.
He prayed for "enlightenment" of those in power and "guidance" for Kublalsingh.
"He has taken on the mantle and sometimes stands alone," Harvey said.
After five days without food or water, Kublalsingh's eyes are sunken, his face is gaunt and moving seems painful but his spirit seemed to be buoyed by a few visitors and the steady support from his Highway Re-Route team.
Many of the team did not share his resolve and proceeded to eat doughnuts, chocolates and other food items while at the makeshift hunger strike camp.
In quiet moments with his eyes closed, Kublalsingh seemed to be sleeping, but responded to whispered questions from male nurse Shazim Kham, a member of the Re-Route team who kept a close eye on the environmental activist.
Comments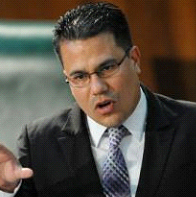 (Jamaica Gleaner) Decades of terrible fiscal policies, which have pushed Jamaica's debt burden to unbearable levels, have forced the country to seek alternative assistance, and set the platform for nations like China to partner with the island for mutual benefit, Senator Matthew Samuda has said.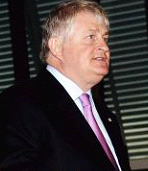 (Jamaica Gleaner) Digicel Group founder and chairman Denis O'Brien holds the largest stake in Deep Blue Cable, the new entity that aims to string the region with underwater fibre-optic cables.

CASTRIES, St. Lucia, (Reuters) – The prime minister of the small Caribbean country of St.
SANTIAGO,  (Reuters) – U.S. Vice President Mike Pence urged Brazil, Peru, Chile, and Mexico to break ties with North Korea on Wednesday, adding that "all options" are on the table with regards to the Asian state.
MARACAIBO, Venezuela, (Reuters) – Venezuela authorities are investigating the theft of animals from a zoo in western state of Zulia that were likely snatched to be eaten, a further sign of hunger in a country struggling with chronic food shortages.