(Trinidad Express) At least one person has been interviewed by investigators from the Integrity Commission regarding allegations against National Security Minister Jack Warner in connection with his FIFA activities.
The Commission's probe was initiated following correspondence to its chairman Ken Gordon, dated July 26, 2012 and again on September 27 from activist group Fixin T&T signed by one of its directors Kirk Waithe.
Last Friday, Warner, who also sits on the National Security Council, chaired by Prime Minister Kamla Persad-Bissessar confirmed to the Sunday Express that he had been contacted by the Integrity Commission.
Asked if he was aware of complaints made against him to the Commission specifically related to the Local Organising Committee (LOC) 2006 account which handled funds generated by the country's World Cup qualifying campaign, he said yes, but denied that his discussions with the Commission were as a result of complaints made by Waithe.
"I had discussions with the Commission but it was not as a result of any complaints by Kirk Waithe. I was contacted because the Commission said that my Form A was incomplete and there were other issues with my Form B," he said.
He said he was "totally dismissive" of Waithe, adding, "He could do what he wants."
A check with the Commission's website revealed that the Form A is a confidential document which instructs a public officer to declare his/her income, assets and liabilities. It calls for complete details of income not just of the public officer but their spouse and dependent children and requests specifically all income from jobs, dividends, properties, and from other sources.
Along with his July letter, Waithe submitted documents, including copies of cheques, invoices and bank statements pertinent to Warner, a former vice president of the International Football Federation (FIFA) ,and a Local Organising Committee (LOC) Germany 2006 bank account. Documents shared with the Commission indicated that the LOC 2006 Germany Company Ltd, had in its possession some $180 million in funding for the 2006 World Cup in Germany, and accountability questions are being asked about these funds.
Waithe told the Commission's chairman that based on the information and reports on the recent ruling of the Court of Arbitration for Sport (CAS) his organisation was requesting a full investigation into Minister Warner, relative to alleged breaches of the Integrity in Public Life Act.
The Commission was also asked to "request from all banks in Trinidad and Tobago, information on any and all accounts to which Minister Warner was and remains a signatory so that a forensic audit can be conducted".
Waithe and his pressure group also called on the Integrity Commission to enlist the assistance and support of the Board of Inland Revenue in this investigation.
Their second letter, two months later, called on the Commission's chairman Gordon to provide an update with regards the pursuit of the investigation.
On October 19 this year, the Integrity Commission called Waithe's office to schedule an interview, and according to him, "I met with two investigators of the IC at their offices in the Unit Trust building on Independence Square at 11 a.m. on Tuesday, October 23, 2012.
Comments

CARACAS, (Reuters) – Venezuelan authorities yesterday arrested five members of a "terrorist cell" linked to self-proclaimed rogue Venezuelan helicopter pilot Oscar Perez, and killed several other militants during a shootout in a poor area outside Caracas.
BRUSSELS, (Reuters) – European Union officials have proposed removing eight jurisdictions from the blacklist of tax havens the bloc adopted in December, in what critics may see as a blow to its campaign against tax avoidance.
RIO DE JANEIRO (Reuters) – A Brazilian court yesterday ordered the world's largest iron ore miner Vale SA to repair environmental damages its operations caused in land belonging to a community of descendants of escaped slaves in northern Brazil.
(Trinidad Express) Three men were killed in Manzanilla, and Fyzabad and Arima on Saturday night.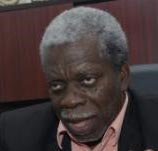 (Jamaica Gleaner) When president of the National Parent-Teacher Association of Jamaica Everton Hannam chose Fly Jamaica Airline to take him to Guyana for his annual end-of-year vacation, he could not guess the ordeal he would face.