(Jamaica Gleaner) It is costing countries in the region about $50 million a year to treat those infected with HIV/AIDS.
UNAIDS Country Coordi-nator, for Jamaica, Belize and the Bahamas, Pierre Somse said that amount is projected to increase by 25 million per year for within the next five years.
Somse pointed out that it also costs more to treat homosexuals and sex workers infected with the virus.
According to Somse, institutional streamlining is needed for Caribbean countries to enhance their HIV/AIDS response programmes.
He said financial adjustments must also be made in order for countries to better manage response programmes.
Somse said a study is now underway to determine how money is being spent and what are the options for increasing domestic funding, to treat those living with the disease.
Comments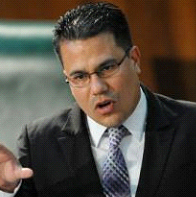 (Jamaica Gleaner) Decades of terrible fiscal policies, which have pushed Jamaica's debt burden to unbearable levels, have forced the country to seek alternative assistance, and set the platform for nations like China to partner with the island for mutual benefit, Senator Matthew Samuda has said.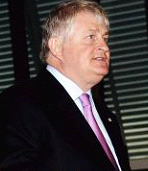 (Jamaica Gleaner) Digicel Group founder and chairman Denis O'Brien holds the largest stake in Deep Blue Cable, the new entity that aims to string the region with underwater fibre-optic cables.

CASTRIES, St. Lucia, (Reuters) – The prime minister of the small Caribbean country of St.
SANTIAGO,  (Reuters) – U.S. Vice President Mike Pence urged Brazil, Peru, Chile, and Mexico to break ties with North Korea on Wednesday, adding that "all options" are on the table with regards to the Asian state.
MARACAIBO, Venezuela, (Reuters) – Venezuela authorities are investigating the theft of animals from a zoo in western state of Zulia that were likely snatched to be eaten, a further sign of hunger in a country struggling with chronic food shortages.