(Trinidad Express) Former Trinidad and Tobago Transparency Institute chairman Victor Hart has severely criticised local lawyers and doctors, claiming that they band together to prevent lawsuits against their colleagues.
Hart also slammed the Law Association and the Medical Association, presumably the Medical Practi-tioners Association of Trini-dad and Tobago (MPATT), though he does not mention it by name, for not speaking out on social issues, including the hunger strike by Highway Re-Route Movement leader Dr Wayne Kublalsingh.
Hart, a retired construction professional and chair of the Cabinet-appointed Extractive Industries Transparency Ini-tiative, made the comments while delivering the keynote address at the Raymond & Pierre Ltd 40th anniversary breakfast meeting held on Friday at Capital Plaza Hotel (formerly Crowne Plaza), Port of Spain.
Comments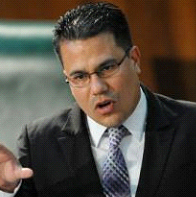 (Jamaica Gleaner) Decades of terrible fiscal policies, which have pushed Jamaica's debt burden to unbearable levels, have forced the country to seek alternative assistance, and set the platform for nations like China to partner with the island for mutual benefit, Senator Matthew Samuda has said.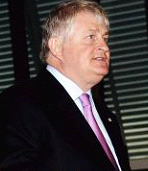 (Jamaica Gleaner) Digicel Group founder and chairman Denis O'Brien holds the largest stake in Deep Blue Cable, the new entity that aims to string the region with underwater fibre-optic cables.

CASTRIES, St. Lucia, (Reuters) – The prime minister of the small Caribbean country of St.
SANTIAGO,  (Reuters) – U.S. Vice President Mike Pence urged Brazil, Peru, Chile, and Mexico to break ties with North Korea on Wednesday, adding that "all options" are on the table with regards to the Asian state.
MARACAIBO, Venezuela, (Reuters) – Venezuela authorities are investigating the theft of animals from a zoo in western state of Zulia that were likely snatched to be eaten, a further sign of hunger in a country struggling with chronic food shortages.