CARACAS, (Reuters) – Venezuela's opposition is pressing President Hugo Chavez for a Christmas amnesty for scores of his foes in jail and exile over their roles in the many political conflicts of his 14-year rule.
They hope that after a comfortable re-election in October, followed by reconciliatory words about opponents, the socialist leader may be feeling more generous.
Fanning optimism among relatives and opposition circles, three heavyweight Chavez allies – the vice president, head of Congress and the attorney general – have agreed to study a list of more than 100 names presented by an opposition commission this week. Perhaps the most controversial case is that of a judge, Maria Lourdes Afiuni, who was jailed in 2009 after defying Chavez in a corruption case. She shocked Venezuelans with an account of being raped in jail and then having an abortion.
Also on the list are Pedro Carmona, who was president for a day during a brief 2002 coup against Chavez and then fled to Colombia; Manuel Rosales, a former presidential candidate accused of corruption and now in Peru; and Ivan Simonovis, a former security official wanted over deaths during the coup.
"We want the many exiled Venezuelans to come home, and for the government's political prisoners to be freed. That would be real proof of a will to promote dialogue and reconciliation," opposition commission head Antonio Ledezma said. Chavez, who returned to Venezuela from medical treatment in Cuba on Friday, has not spoken publicly on the issue. The opposition's list includes 87 people living outside Venezuela and 22 listed as "political prisoners." Chavez rejects that term, saying any opponents in jail are there for breaking the law, not because of their views on him.
Comments

(Trinidad Express) The treatment of persons at the Immigration Detention Centre is heartbreaking and inhumane says Khafra Kambon, chairman of the Emancipation Support Group.

(Trinidad Express) A magistrates' court employee charged with wasteful employment of the police after she allegedly made a false report that she was raped, appeared before a Princes Town magistrate yesterday.
TORONTO/MONTREAL, (Reuters) – The number of asylum seekers who illegally crossed the U.S.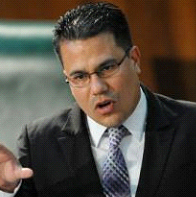 (Jamaica Gleaner) Decades of terrible fiscal policies, which have pushed Jamaica's debt burden to unbearable levels, have forced the country to seek alternative assistance, and set the platform for nations like China to partner with the island for mutual benefit, Senator Matthew Samuda has said.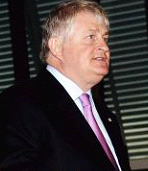 (Jamaica Gleaner) Digicel Group founder and chairman Denis O'Brien holds the largest stake in Deep Blue Cable, the new entity that aims to string the region with underwater fibre-optic cables.