(Trinidad Express) A Florida juror who voted to convict Jamaican reggae singer Buju Banton on drug charges has denied improperly researching the case during trial, in spite of a weekly newspaper's report that quoted her as saying that she did.
Banton is serving a ten-year prison sentence on two drug charges. The Grammy winner faces an additional five years on a related gun possession charge, but his resentencing hearing was postponed to investigate the report of juror misconduct.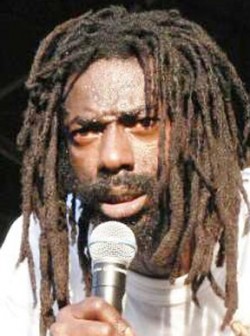 Banton's attorneys have filed a motion in Tampa federal court seeking a new trial. If granted, it would be the second mistrial for Banton, whose first trial in 2010 ended with jurors deadlocked. He was convicted in 2011 in his second trial.
US District Judge James Moody reserved decision last Thursday on the defence motion.
Jurors were told during the trial not to do any independent research into the case. Terri Wright, a juror from Banton's 2011 trial, was quoted in a Miami New Times report as saying that she researched parts of the case, in spite of the judge's orders not to. "I would get in the car, just write my notes down so I could remember, and I would come home and do the research," Wright was quoted as saying. New Times reporter Chris Sweeney testified last Thursday that he interviewed several jurors. The Tampa Tribune reports that Sweeney provided the court with a recording of his interview with Wright.
Comments

(Trinidad Express) Sports Company of Trinidad and Tobago (SPORTT) has given Shanghai Construc-tion Group (SCG) until noon today to vacate and demolish buildings which have been illegally erected and occupied for more than a year on the eastern side of the National Cycling Velodrome in Couva.
CARACAS (Reuters) – Venezuela's opposition-controlled congress yesterday rejected the self-proclaimed lawmaking authority of a new legislative body elected last month at the behest of President Nicolas Maduro, widening the political divide in the crisis-hit country.
APUI, Brazil (Reuters) – The small town of Apui sits at the new frontline of Brazil's fight against advancing deforestation in the Amazon rainforest, where vast forest fires belch jet black smoke visible for miles and loggers denude the jungle.

MEXICO CITY,  (Reuters) – Mexico's foreign minister is in Havana hoping to persuade Cuba, one of Venezuela's top allies, to help resolve the tense political situation in the beleaguered South American nation, according to a senior Mexican official briefed about the trip.
CARACAS, (Reuters) – Venezuela's new legislative superbody yesterday gave itself the power to pass laws, superseding the opposition-led congress and fueling criticism by government adversaries that socialist President Nicolas Maduro is consolidating a dictatorship.