(Jamaica Gleaner) Several persons described by Jamaican law-enforcement officials as "entrenched crime bosses" who have amassed millions of dollars in wealth through their criminal lifestyle are now on a priority list of targets for the Major Organised Crime and Anti-Corruption Task Force (MOCA).
MOCA, the new elite unit of the Jamaica Constabulary Force, believes there are between 25 and 30 "major crime bosses" operating across the island.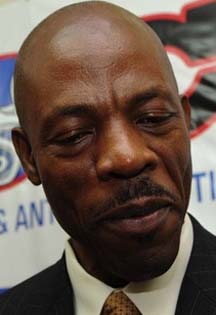 Assistant Commissioner of Police Carl Williams, who heads MOCA, declined to discuss anyone on the priority list of targets, but said they include persons involved in "serious organised crimes" involving guns, money laundering, drugs and "serious fraud". He also warned that there could be several arrests early next year. "We are looking forward to closing some of these cases early next year," Williams told The Gleaner on Thursday.
"My philosophy is different. I don't want to send no message, I just want to go out and arrest those (involved) when we conclude the cases," he warned.
Long-term investigations
Despite the optimism, he cautioned that each case will require long-term investigations as detectives "try to cover all the gaps".
"It will not take any one sting operation to bring down these guys who have spent a lifetime building up their criminal empires," noted Williams.
MOCA is a multi-agency task force that was launched this year to target crime bosses and those persons who facilitate them.
Since its formation, MOCA has been involved in several cases, though not taking credit for them. But Williams said the agency will be "stepping up" the pace in 2013. "We have several investigations that we are pursuing right now that you will hear about in the future," he insisted.
"Cases that involve serious, serious organised crimes … guns, drugs money laundering, serious fraud and corruption … ," he said when pressed on the nature of the investigations.
For this year, he said MOCA will place special emphasis on public-sector corruption, the lottery scam, drug trafficking and money laundering. Williams also urged members of the public to call MOCA at 1-888-367-6622 with information that can help its investigators.
Comments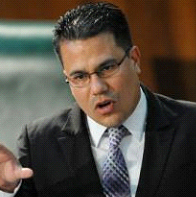 (Jamaica Gleaner) Decades of terrible fiscal policies, which have pushed Jamaica's debt burden to unbearable levels, have forced the country to seek alternative assistance, and set the platform for nations like China to partner with the island for mutual benefit, Senator Matthew Samuda has said.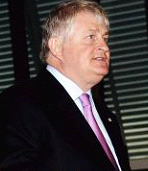 (Jamaica Gleaner) Digicel Group founder and chairman Denis O'Brien holds the largest stake in Deep Blue Cable, the new entity that aims to string the region with underwater fibre-optic cables.

CASTRIES, St. Lucia, (Reuters) – The prime minister of the small Caribbean country of St.
SANTIAGO,  (Reuters) – U.S. Vice President Mike Pence urged Brazil, Peru, Chile, and Mexico to break ties with North Korea on Wednesday, adding that "all options" are on the table with regards to the Asian state.
MARACAIBO, Venezuela, (Reuters) – Venezuela authorities are investigating the theft of animals from a zoo in western state of Zulia that were likely snatched to be eaten, a further sign of hunger in a country struggling with chronic food shortages.