The Antigua police yesterday named former Antigua Prime Minister Lester Bird and Guyanese-born diplomat Sir Ron Sanders among persons of interest in a probe into a fraud case and made a special appeal for Sanders to make himself available to the police on the island.
In a statement posted on the website of the Antigua and Barbuda Government, the police said:

"Criminal Investigations into the multi-million dollar (IHI) fraud case are progressing at a steady pace; notwithstanding the recent break in and theft of sensitive documents, at the office that housed the detectives who are working on the said case.
"Based on the contents of a report, that was done by Financial Forensic Investigator Mr. Robert Lindquist, which was corroborated by preliminary police enquiries, the "persons of interest" in this case are, former Prime Minister, and member of parliament, Mr. Lester Bird, Member of Parliament, Mr. Asot Michael, Patrick. A. Michael & co. ltd. Mrs. Gesel Michael, Sir. Ronald (Sanders) (a former Antigua and Barbuda Government Ambassador to the United Kingdom) and others.
"Currently, most of the "significant persons" or "individuals of interest," have already assisted the investigations and presented themselves to the police to be interviewed, against such a back drop and in the police's quest, to advance this gigantic multi-million dollar criminal conspiracy. The police are making a specific public appeal to Sir Ronald (Sanders) and requests that he presents himself to the (IHI) detectives to be interviewed; hence his full co-operation for the duration of this criminal enquiry will be appreciated.
"All efforts to privately contact Sir Ronald (Sanders), have proven futile. Therefore Sir Ronald (Sanders), is being asked to urgently get in touch with commissioner of police Mr. Vere Browne, at 268-764-6323 or by email, (cop@ab.gov.ag). Additionally, he can contact detective superintendent Mr. Nuffield Burnette, at 268-764-2285 as soon as possible. Additionally, any member of the public who may know how the police can contact Sir Ronald (Sanders), are kindly ask to get in touch with the criminal investigation department, at 462-3913 or 462-3914.", the statement added.
Sanders is a former General Manager of the Guyana Broadcasting Service and later moved to Antigua where he served as a diplomat including as High Commissioner to the United Kingdom.
The Ishikawajima-Harima Heavy Industries Company Limited (IHI) pertains to a loan transaction from the Japanese company during the Antigua Labour Party government headed by Bird.
It has been at the centre of years-long controversy on how to proceed and the subject of several stunning attempts to destroy or seize evidence.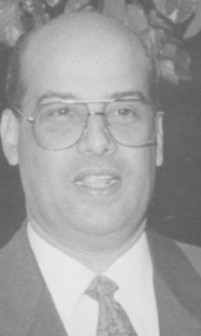 After the United Progressive Party under Baldwin Spencer swept into office several years ago it vowed to pursue the IHI investigation. According to the Antigua Observer, the fraud revolves around a conspiracy to defraud the Treasury of the country. In a December 21st, 2011 report the Antigua Observer referred to a statement by  Attorney General Justin Simon on the loan repayments.
"These monthly payments were, by an agreement dated September 11, 1997, to be made over a period of 25 years beginning December 31, 1996 (retrospectively nine months before the agreement was signed) and would have amounted to an aggregate payment of US $121,000,200.
"Out of that monthly sum of US $403,334 coming out of the Government Treasury, only US $199,740.25 would be legitimately paid to IHI Japan, amounting to an aggregate sum of US $59,922,075 over the 25 years.
In simple arithmetical terms, US $61,078,125 in excess of the total sum due IHI Japan would have been misappropriated out of the Treasury," the newspaper reported Simon as saying.
Spencer's government had decided to set up a Commission of Enquiry into the fraud but last May it controversially decided to quash the idea and referred the matter for a police probe and possible criminal proceedings.
A forensic financial analyst was hired and the probe followed. In July last year, following the submission of a forensic report by Robert Lindquist, the police determined that the information in the report warranted a formal criminal investigation.
Last December files related to the IHI fraud were stolen from the Antigua High Court. There had also been a firebombing attempt in 2008 to destroy files related to the case.
Comments

England's Moeen Ali celebrates his century Action Images via Reuters/Peter Cziborra   BRISTOL, England,  (Reuters) – Moeen Ali hit the second fastest one-day international century in England's history to set up a win over West Indies by 124 runs today.

Keriako Tobiko   NAIROBI, (Reuters) – Kenya's chief prosecutor has directed the department of criminal investigations and the anti-corruption commission to investigate election board officials over possible offences in the invalidated Aug.

A family preparing for a memorial service today was attacked by armed bandits in East La Penitence and one brother succumbed to bullet wounds and two others have been admitted to hospital.

Prime Minister Roosevelt Skerrit of the Commonwealth of Dominica addresses the general debate of the General Assembly's seventy-second session.

Residents of East Bank Berbice were in anger and disbelief yesterday as the decomposing body of 13-year-old Leonard Archibald, who was raped and then dumped into the Berbice River, was finally found, while the main suspect in the crime was accused by young boys of carrying out a series of attacks on them over a number of years.