GGG Councillor Patricia Chase-Green will act as Deputy Mayor while Robert Williams remains hospitalized.
This decision was taken during yesterday's statutory meeting of the city council at City Hall. Chase-Green was nominated by GGG Councillor Gwendolyn McGowan and her nomination was seconded by PNC Councillor Junior Garrett, before she was elected to the post by a unanimous vote.
Also, the system of committees which manage the Mayor and City Council had several vacancies filled by councillors.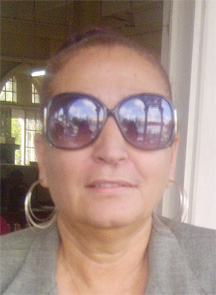 Along with taking on the responsibilities of Deputy Mayor, Chase-Green will also manage operations of the Investment and Development Committee.
The Finance Committee will be led by PPP Councillor Kamla Devi-Ross, GGG's Hector Stout will manage the Social Development Com-mittee, PNC Councillor Ranwell Jordan will head the City Works Committee while PNC Councillor Eon Andrews together with Devi-Ross will manage the Personnel and Training Committee.
Councillor G George is expected to administer both the Markets and Public Health Committee and the Legal Affairs/Security Committee. Heading the International Relations Committee will be Councillors Llewellyn John and Elme Ishmael, while Stoute will direct the Information Technology Committee.
Subsequent to these appointments, the council addressed issues of members of staff receiving late salaries for the month of December.
Mayor Hamilton Green indicated that he was told that these persons would be paid before Christmas and blasted Town Clerk Yonette Pluck-Cort for the situation.
Pluck-Cort, in response, stated that she was unable to substantiate that all persons were indeed not paid and was not prepared to answer the question.
"Is it true that a certain category of people were not paid before Christmas?" the Mayor asked again before being advised by Pluck-Cort that only City Treasurer Andrew Meredith would be in a position to answer the question.
Meredith explained that nine out of 60 workers did not receive salaries owing to an error at the bank which slowed down the processing course. He emphasized that the payrolls were prepared but the employees were not able to collect payments.
The Mayor noted that an investigation has since been launched into the matter of some employees receiving incentives while others were deprived of their salaries during the month of December.
He further opined that a letter be sent to Minister of Local Government and Regional Development Ganga Persaud seeking intervention on discussions about an 8% increase across the board for M&CC staff members.
The Mayor questioned the council's ability to pay this increase and asked Pluck-Cort, "do you have the money?" after an interruption.
Pluck Cort stated that the council took the decision to offer employees an 8% increase and as a result, this will be implemented.
Councillor Garrett, who was asked to present the budget, indicated that he will need to review the document before presentation but noted that he is not yet in possession of the file. "I called him [Meredith] to get the information and I supposed to get it today… I intend to ensure that the budget is read by 31st January, 2012, that's if I get the information at latest tomorrow," Garrett pointed out.
The Treasurer then stated that he has been working with his staff to complete the budget and would be prepared to deliver the information by the end of the day.
Comments

President David Granger, earlier today, attended the wedding reception of Minister within the Ministry of Communities with responsibility for Housing, Valerie Patterson- Yearwood and .

Grace Mugabe   JOHANNESBURG,  (Reuters) – South African police confirmed on Wednesday that Zimbabwean first lady Grace Mugabe remained in the country and had applied for diplomatic immunity after being accused of assaulting a 20-year-old model in an upmarket Johannesburg hotel.

Daniel Craig   LONDON, (Reuters) – British actor Daniel Craig has confirmed he will reprise the role of James Bond one last time, ending months of speculation.

UN experts condemn racist violence in U.S., urge investigations GENEVA, (Reuters) – United Nations human rights experts called on the United States today to combat rising racist violence and xenophobia and to prosecute perpetrators of hate crimes.

The twin-engine Beechcraft seized by authorities on an improvised airstrip on Sunday in the North Rupununi, Region Nine area, was yesterday confirmed as bearing a registration number belonging to an investment company in Brazil.