Depression is a serious illness that occurs in both the old and the young, but sadly it is an issue that is still taboo barring many from even attempting to discuss it, much less admitting that they might have a problem.
Tropical forest ecologist Dr Raquel Thomas-Caesar wants to put a face to the issue and in a revealing interview with the Sunday Stabroek, describes how she suffered a severe bout of depression while studying in England. She points out that mental illness is not a topic many persons are comfortable discussing and most persons label those who would have experienced depression as 'mad'.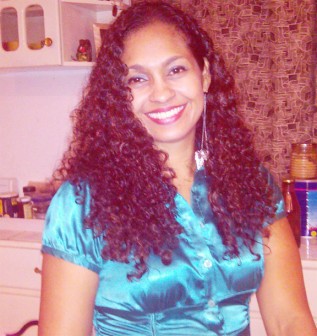 While she kept it a secret for years, Thomas-Caesar is no longer ashamed of the fact that she suffered from depression.
"I suffered from severe depression when I was studying in England 16 years ago and I have encountered many, many people including staff who have also suffered," she tells this newspaper.
In a very candid interview, the accomplished mother of one who can safely be described as a 'woman of substance' also spoke on many issues affecting women, including the burning issue of domestic violence.
At the time she suffered from depression, which she said even affects her at times today, she was reading for her Phd and she lost her confidence, even as she was going through issues in her personal life. The cold English weather added to her depression, though she says she was not aware back then that it was depression she was suffering.
"… I tried to take my life. I got to that point where I tried to commit suicide and you realise that you don't think rationally," she says candidly.
She took the pills but they were not enough and she revealed that even if a person is intent on killing him/herself there is a point–even if it is just seconds before s/he dies when he/she realizes that he/she no longer wants to die.
Over the years many persons have confessed to her that they suffer from depression and Thomas-Caesar says she now thanks God for her experience as without that she would not be able to help persons who turn to her for assistance. She says if persons don't know what it is then it will "take you down."
It is a conversation that needs to be started, Thomas-Caesar–who describes herself as a people's person—says, because if persons do not talk about it they suffer alone and may want to take their lives.
"Talk to somebody", is what she advises those who experience depression, adding that it is better to talk to someone who would have experienced it as persons who have never been through it would not understand.
She notes that the late UK prime minister Winston Churchill was a chronic depression sufferer and adds that many leaders, creative people and artists also suffer from this illness.
Thomas-Caesar says she knows people look at her and think she is together all of the time not realizing that it is the challenges in life that make a person a better individual.
Medication is not what Thomas-Caesar subscribes to but rather for people to talk and be counselled. However, she notes that there are some people who suffer from manic depression, are really ill and have to go on medication. But what she suffered from and what many persons suffer from is more situational and could be dealt with.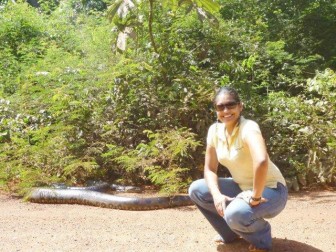 She is also concerned about the pressure parents place on their children to excel and is disturbed by the fact that many students write up to 16 subjects at the Caribbean Secondary Education Certificate exams, half of which are not needed to take them on a career path. Also of concern are children being in lessons from 6 am and after school up to 8 pm.
"What are we doing with our kids?" she asks in obvious frustration adding that it is not about being at the top of the class but being a balanced individual and children should be taught about volunteerism, art, music so that they could be rounded individuals.
She points out that when so much pressure is placed on children, that by the time they are at university level they are already burnt out. Also, many of them are "crammers" and do not have any analytical skills so that they cannot function independently and must be told what to do.
Women's issues
More recently, Thomas-Caesar, who works with the Iwokrama International Centre for Rain Forest Conservation and Development and is also Chairman of the Guyana Marine Turtles Conservation Society, has become more involved in women's issues, though she has always been conscious of several things, not the least of them is the environment.
Domestic violence and child molestation are growing issues in today's society and Thomas-Caesar says that over the years talking to many women she has encountered several who were molested when they were children or raped as adults. Of all the cases she knows only two of the women were raped by strangers; the others were attacked by relatives, partners and in some instances their dates.
"It is a chronic problem in Guyana, this whole thing about men hitting women–women shouldn't be hitting men either—something is wrong…" Thomas-Caesar says.
Sadly, she says, a lot of the abuse is taking place in the home and in the church and because of this she feels that domestic violence should be introduced as a topic in schools.
"Domestic violence and how to protect yourself [should be] introduced in our schools and kids should be taught not to leave school with strangers," she says.
She, along with a group of friends, plans to lobby the Ministry of Education for the topic to be introduced in the schools and they would offer themselves to go to various schools and talk to students about domestic violence and rape.
One of her pet peeves is littering as solid waste management in Guyana has been a sore issue for years. She finds it disturbing that people would travel all the way to Iwokrama and leave litter resulting in her and her staff picking up after them.
"But what is going on on the coast also concerns me. A lot of flooding issues come from the same littering issue that we have, because we are clogging up our drains. We may be cleaning the primary drains…, but if you are clogging up the secondary drains in communities how is the water going to feed into the primary drain?"
All must be involved to fight this issue and while the government and the Mayor and City Council play important roles, citizens also play a vital or even more important role. Thomas-Caesar says she is "fed-up of the notion" of citizens blaming the government and other officials. Many times people wait on others to do when they themselves can do something and make an impact even though the government and City Hall do have certain obligations.
She notes that people cannot be separated from the environment as they are the ones who will eventually maintain or crush an environment.
Thomas-Caesar's love for her country is evident in the way she speaks. As a well-travelled woman, she says Guyana is beautiful even though it has its issues. She does all she can to promote the country and has been using her Facebook page to promote the country's beauty and also to promote local art and music.
Satisfaction
Her career, which is of great satisfaction, is not what Thomas-Caesar had initially chosen even though she did biology and chemistry at the University of Guyana (UG). The former St Roses High School student recalls that she had actually switched to public relations and worked in research and as the assistant of the public relations officer for three years. She loved the job had contemplated doing Communications but hesitated and she later learnt about a scholarship to read for a Masters degree in Tropical Forest Ecology that was being offered by a Dutch research group that was working here.
Her application was successful and she did her Masters through the Imperial College in the UK but all of her field work was done in Guyana's forest and she later transferred it to a Phd. On her return to Guyana she landed a fellowship at Iwokrama, moved to the Guyana Forestry Commission for four years and later returned to Iwokrama and has been in her present position since 1995.
"I have a gift for dealing with persons, I think I have had since I was young," she says, adding that while she is a spiritual person she is not religious.
Because she is now in managerial position Thomas-Caesar says she does not spend much time in the forest but she gets to work with researchers and many other individuals.
A fun-loving person, she is not only honest but humble. Thomas-Caesar maintains the integrity her parents taught her and she tries to fit this into all aspects of her life.
She is grounded and this, she says, comes from having really good parents whose lives were examples to their three children.
She encourages people not only to live but to enjoy their lives and without being obsessed about acquiring material things. Money is important but God, friendship and family are the most important things for her.
"When you enjoy life, you pass that on to your children," she says.
Comments

In what will be seen as a major development, President David Granger, along with members of  Cabinet, today, met with the President and members of the Guyana Agricultural and General Workers' Union (GAWU) and the National Association of Agricultural, Commercial and Industrial Employees (NAACIE) at the Ministry of the Presidency to discuss the future of the sugar industry.

Finance Minister Winston Jordan today moved in Parliament to amend the government's request for supplementary provisions which will allow some of the sugar workers made redundant to get their full severance at the end of January.

The Working People's Alliance (WPA) today announced its support for the government's restructuring of the sugar industry.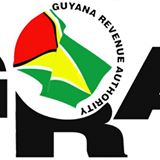 The Guyana Revenue Authority (GRA) today warned about the impersonation of licenced customs brokers.

(Reuters) – England's top order fired in unison to give them a four-wicket win in the second one-day international against Australia on Friday as Aaron Finch's second straight hundred for the hosts could not prevent them falling 2-0 behind in the series.