One person is still in police custody over the double murder which occurred some time on Saturday at Adventure backlands, Corentyne, Berbice.
Yesterday afternoon when Stabroek News visited the prime suspect, Deodat Persaud called Simon at the New Amsterdam Hospital he was still under guard. Before he was prevented from speaking by the officer on duty, the 21-year-old claimed that he was speaking the truth, but nobody believed him. He also said that he was not feeling any better and he did not feel like eating. Not long after the officer asked this publication to leave, indicating that no one was allowed to speak to the suspect.
Persaud is believed to have killed Flory Papayya, 33, and Jennifer Pooran, 19, at Adventure back dam, sometime on Saturday.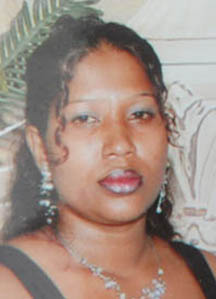 Meanwhile, John Papayya brother of Flory Papayya said the family had not received any new information from the police concerning the murders. He said post-mortem examinations will be performed shortly.
John Papayya also said that a cutlass with blood, along with food the trio had taken to eat was recovered at the murder scene. The women were found about 30 feet apart from each other, he said.
Flory Papayya's older daughter Shivanie, 15, recalled that her cousin, Persaud, had returned home, "with his bare pants and then he left just like that and returned home and started to vomit". She said before he started vomiting he was "acting normal", so at that time they didn't question his story that the women had gone to sell brooms.
The two women, along with Persaud had left their home on Saturday morning to harvest branches to make brooms.
Persaud had returned home some time around 11 am and when questioned by Papayya's daughter on the whereabouts of her mother, told her that she and Pooran had gone to sell brooms.
After that conversation, he went out and returned about in 20 minutes. "He start vomit something green, green," she said.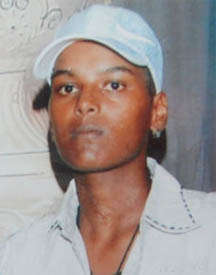 He was rushed to the hospital and when questioned by the nurses as to why he had ingested the poisonous substance, told them that a man had put a gun to his head and forced him to drink the poison and then abducted the two women. Persaud repeated the same thing to Papayya's sister and daughter who later questioned him at the hospital.
Not believing him, the family launched a search after contacting the police.  "Dem come [during the day Saturday] fah search, demna find them, dem search back last night demna find them.  This morning dem come back and find dem," Papayya's daughter said.
Pooran was found with three wounds to her neck while Papayya was found with deep chops on her hand, across her breast and her face.
Papayya leaves to mourn her two daughters Anita, 12, and Shivanie, 15, and other family members, while Pooran leaves to mourn her two-year-old son and other family members.
Comments

(Trinidad Guardian)  "Dwight, I forgive you." So stated reigning Chutney Soca Monarch Neval Chatelal in an open letter to former T&T and Manchester United striker Dwight Yorke yesterday, following the repayment of a $250,000 loan.

The controversial Production Sharing Agreement (PSA) signed between the government and ExxonMobil's local subsidiary and partners is final and will not be subject to any changes, Minister of State Joseph Harmon said yesterday.

General Manager Holly Greaves yesterday said the National Insurance Scheme (NIS) is re-examining its investment in the Berbice Bridge after dismal returns over the past few years.
A gunman yesterday afternoon shot and robbed a senior CARICOM Secreta-riat employee after he left the Republic Bank (Guyana) Limited branch at Triumph, East Coast Demerara (ECD), in what is the most recent attack on the bank's customers.
As Guyana celebrates 48 years as a Republic, President David Granger has reiterated his government's intention to take the Venezuelan border controversy to the World Court and declared each citizen a protector of the nation's sovereignty.