(Trinidad Express) Two policemen appeared in court yesterday charged with soliciting and receiving a bribe.
Acting Corporal Kenneth Laldeo, 50, of Gasparillo, and Constable Adesh Babooram, 27, were each granted $85,000 bail to cover the charges.
Laldeo has 21 years' service and Babooram has eight years service.
Laldeo and Babooram, who were stationed at Longdenville Police Post, appeared before Magistrate Gillian Scotland in the Chaguanas Magistrates' Court.
Magistrate Scotland read two charges in which it is alleged that on October 3, they being agents of the Trinidad and Tobago Police Service, corruptly solicited and received at the police station $3,000 and an agouti from Anil Bhowram as inducement to forego to prosecution for a motor vehicle road traffic offence.
The charges were laid indictably and the police officers were not called to plea.
Corporal Ken Ali of the Chaguanas Task Force laid the charges.
The dead agouti was not taken to court.
Defence attorney Joseph Honore complained to the magistrate that the media reporting on the case had prejudiced the matter and traumatised his clients.
He said Laldeo, a father and grandfather, and Babooram, who is married, were police officers with clean records.
Honore said Babooram had received commendation for an act of bravery in the line of duty.
"He unselfishly risked his life and stopped an armed robbery. He has been commended for bravery," said Honore in his application for reasonable bail.
Police prosecutor Sergeant Michael Jackman said he had no objections to bail, even though the policemen's criminal records were not traced.
Magistrate Scotland granted bail and adjourned the case to November 8.
Comments

Finance Minister Winston Jordan today moved in Parliament to amend the government's request for supplementary provisions which will allow some of the sugar workers made redundant to get their full severance at the end of January.

The Working People's Alliance (WPA) today announced its support for the government's restructuring of the sugar industry.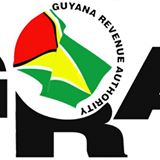 The Guyana Revenue Authority (GRA) today warned about the impersonation of licenced customs brokers.

(Reuters) – England's top order fired in unison to give them a four-wicket win in the second one-day international against Australia on Friday as Aaron Finch's second straight hundred for the hosts could not prevent them falling 2-0 behind in the series.

Four weeks after passing a $267 billion budget for 2018, the National Assembly will debate a supplemental provision of $1.75 billion to meet a portion of the severance pay for around 4,000 sugar workers.