Proposed amendment to sex offences act aims at level playing field
The government yesterday tabled the Sexual Offences (Amendment) Bill 2012 aimed at according to the accused the same rights as the prosecution with regard to submission of statements and to allow for statements written on behalf of a child to carry a mark made by that child if he or she is unable to sign his or her name.
Clause 4 of the Bill seeks to amend the Schedule of the Principal Act to give the accused the right to lead evidence or submit written statements in every instance where the prosecution has the right to lead evidence or submit written statements and it would be prejudicial to the accused if the accused does not have this right.
The Bill said that there is now a level playing field as regards submission of evidence by the prosecutor and the accused.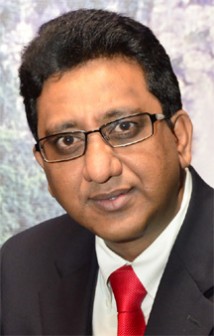 Clause 5 of the Bill seeks to provide that the new committal procedure applies to legal proceedings pending the commencement of the Act and the legal proceedings instituted on or after the commencement of the Act. Speaking to Stabroek News yesterday, Attorney General Anil Nandlall who tabled the bill said that it needs to be passed post haste, since present cases depend on it. "It is imperative that this Bill be swiftly enacted because currently the Director of Public Prosecutions is not proceeding with the prosecution of sexual offences until this amendment is passed," Nandlall said. He added that as a result of this, there is a build up of sexual offences cases in the court system.
"You may recall a few months ago the Chief Justice rendered a written ruling in which he pronounced that several sections of the Sexual Offences Act are unconstitutional in as much as they did not accord to the accused person certain facilities which are guaranteed to an accused person in a criminal trial by the fundamental rights provision of the Constitution," he said.
"This Bill is intended to correct the deficiencies which were identified by the Chief Justice in his ruling," he said.
"Significantly, it seeks to accord to the accused the same facilities which are accorded to the prosecution at the Preliminary Inquiry; for example, the right to make legal submissions and the right to cross-examine any witness who may have submitted statements which implicate the accused," he said.
In addition to addressing some of the deficiencies cited by the Chief Justice, Nandlall said that the Government took the opportunity to correct other potential deficiencies which were recognised in hindsight. "For example, allowing a child who might have submitted a statement but who cannot sign that statement to put a thumb print or mark on the statement," the Attorney General said.
It is likely that this Bill will come up for second reading and debate at the next sitting of the National Assembly on November 22.