The confession by murder accused Cyon Collier, called 'Picture Boy,' that he killed two Victoria men in September of 2006, was yesterday admitted into evidence at his trial.
Justice Diana Insanally, in the High Court yesterday, admitted the caution statement as well as the oral statements given by Collier, who is on trial for the murders of Ray Walcott called 'Sugar', and his younger brother, Carl Andrews, called 'Alo', on September 23, 2006 at Vic-toria, East Coast Demerara.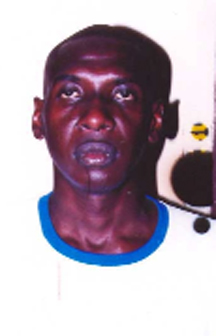 Justice Insanally allowed the statements after a voir dire that looked at their admissibility. Justice Insanally ruled on the voir dire an hour after she was finished summing up the case, in which she concluded that the caution and three oral statements given by Collier were voluntarily taken by the police.
Collier confessed in his caution statement that he had shot the victims after he had given one of them a gun, which was never returned to him, to keep.
The two men were standing at the corner of a road watching a game of dominoes, when the accused, dressed in black clothing and a gun slung across his back, allegedly rode up on a motorcycle, talked with them and then started shooting. Walcott and Andrews were fatally shot.
The trial will continue tomorrow.
Comments

(ICC) Antigua and Barbuda, Guyana and St Lucia were today announced by the International Cricket Council (ICC) as the venues for the ICC Women's World Twenty20 2018, which will be staged from 9-24 November.

The sugar union, GAWU today said that more sugar workers are to be made redundant.

(Trinidad Guardian) Education Minister Anthony Garcia says the University of Trinidad and Tobago (UTT) is of the view that the organisation is "overstaffed and to run the university efficiently it will mean they have to trim fat." But former Tertiary Education Minister Fazal Karim is warning that the decision to retrench 287 staff members, will "compromise the quality of teaching and learning and administration at the university," and may impact its accreditation with the Accreditation Council of Trinidad and Tobago (ACTT).

In preparation for Guyana's emerging oil and gas sector and the bustling business usually synonymous with the industry, the Pegasus Hotel is expected to undergo a huge expansion which includes office and residential rental spaces.

Police Commissioner Seelall Persaud is to resume his duties today after spending approximately six months on leave, Public Security Minister Khemraj Ramjattan yesterday confirmed to Stabroek News.