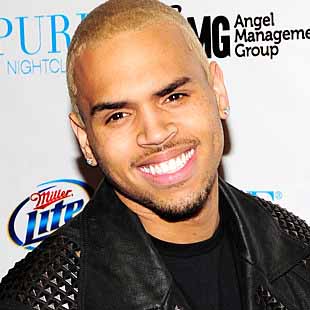 Hits and Jams this afternoon issued a statement on its Facebook page confirming that R&B star Chris Brown has pulled out of his scheduled Boxing Day concert here following continued protests against him.
Protests here and around the world have centred on the fact that he was convicted of battering his now former girlfriend Rihanna.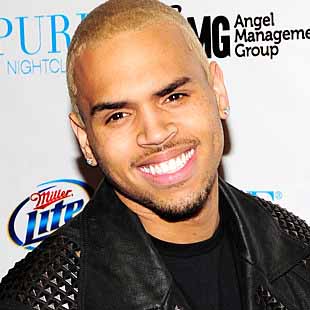 Local activists had argued that his coming here would have been an inappropriate signal considering the high levels of domestic violence here. Brown still needs court permission for travel abroad as he is on probation.
The Hits and Jams statement follows:
Chris Brown pulls out of Guyana Show over protest concerns, Replacement acts being negotiated
The Hits and Jams Entertainment Group regrets to inform the public that the Management of International Artiste Chris Brown has decided to pull the artiste from his performance in Guyana which was scheduled for Boxing Day, December 26, 2012 at the Guyana National Stadium.
Chris Brown's Management team expressed concerns over recent media reports about protests over the artiste's intended visit to Guyana and his performance here. The management team in a correspondence to HJ Entertainment said they do not feel comfortable at this stage allowing the multi award winning singer to come to Guyana as they have been following reports in the local and international press about the protests over his Guyana appearance.
Over the weekend, the singer's performance in Europe was smeared with widespread protests. His team appears to be making efforts to avoid similar protests. His management team has indicated that they remain interested in having the singer perform in Guyana but just not at this time under the current circumstances.Hits and Jams Entertainment intends to still host the "Unforgettable II" show on December 26 but with a different headline act. Already negotiations have started with a number of leading American R&B artistes and we will keep the media and the public up-to-date with the developments.
Comments

The Guyana Power and Light (GPL) says that just after midday today, three armed bandits stormed its Parika Customer Service Centre; robbing the location of all revenues received up until that time, holding the  staff and customers at gun point and disarming a security guard of a gun.

The Management of Cheddi Jagan International Airport Corporation (CJIAC) is currently undertaking a massive expansion project  and a Temporary Arrivals Terminal Building was recently constructed.

Tourism Minister Shamfa Cudjoe announced the decision to close the company. (Trinidad Express) The Tourism Development Company (TDC) has ceased operations.

Cevons clearing city garbage WPA STATEMENT ON THE UNRESOLVED ISSUE OF GARBAGE COLLECTION IN THE GEORGETOWN MUNICIPALITY The WPA is deeply concerned that the Georgetown City Council's inability to honour its financial obligations to Cevons Waste Management and Puran Brothers has the potential of endangering the health and lives of citizens.
British High Commissioner to Guyana Greg  Quinn  yesterday said that it was hoped that more would have been done to push the constitutional reform process forward.