A Belle West woman lost her life in a hit-and-run on Saturday afternoon after being struck by a bus at Crane Turn, Crane, West Bank Demerara, as she was making her way home.
According to a resident and close friend, she last saw 51-year-old Bibi Salima Khan, resident of 879 Belle West, Canal Number 2 Poulder, West Coast Demerara alive around 1:30 pm on Saturday. The woman explained that Bibi came over and told her she was headed to the Den Amstel Police Station to take some food for a family friend who had found herself in prison.
She went on to state that Bibi called her at about 3:00pm to tell her that her friend had been transferred to Berbice before she had gotten a chance to see her. The woman said Bibi called her again at 3:30 pm telling her that she was at a rum shop in Den Amstel with two friends "tekkin two drinks."
"When she drink she does get real paranoid so I ask her to talk to one of the men she did drinking with, he did name Dennis, and tell he na fuh leh she drink, and he seh he gon  put she in a bus," said Bibi's close friend.

The drinking claims were confirmed by some of the woman's neighbours who related that when the woman drank she would become intoxicated and "cuss up everybody from the neighbourhood." Neighbours said that this resulted in her having a lot of altercations with persons from the village. One neighbour related that on one occasion, a neighbour hurled beer and rum bottles at the woman during one of her "cuss out sessions." In another instance, residents say that the woman was attacked with a piece of wood right in front of her home, all because of the cussing.
The woman stated that when her friend failed to return home by 5:00pm, she became worried and called her cell phone to find out where she was. When she got no answer, she said she called Dennis who told her that he had already placed her in a bus in Den Amstel. She tried her friend's phone again around 6:00pm only to get her voice mail.
Still concerned about her friend's well-being the woman said she called Bibi's phone yet again around 7:00 pm and it was answered by a female. "When the woman answer the phone I couldn't hear what she did saying properly, but in the background I hear somebody seh `she just come out of the rum shop,' but I didn't think nothing of it and I went and sleep."
The woman said she received a call around 9:30pm from a policeman who asked her if she knew someone named Bibi Salima Khan. "When I tell he yes he tell me that she get knock down and that she just get pick up and they carrying her to the Ezekiel Funeral Parlour. He seh that they call me first because they find my number in her bag."
The woman's sister, Janet, yesterday said that the body is still at Ezekiel Funeral Home, awaiting a Post Mortem Examination which well be carried out tomorrow morning.
Though she had no established occupation, the woman's friend said that she survived by doing odd jobs, in addition to remittances she received from her daughter who is overseas.
Comments

The Working People's Alliance (WPA) today announced its support for the government's restructuring of the sugar industry.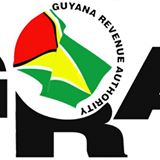 The Guyana Revenue Authority (GRA) today warned about the impersonation of licenced customs brokers.

(Reuters) – England's top order fired in unison to give them a four-wicket win in the second one-day international against Australia on Friday as Aaron Finch's second straight hundred for the hosts could not prevent them falling 2-0 behind in the series.

Four weeks after passing a $267 billion budget for 2018, the National Assembly will debate a supplemental provision of $1.75 billion to meet a portion of the severance pay for around 4,000 sugar workers.

Autopsies performed on the bodies of Ambrose Baharally and Martin Godette, the Pomeroon farmers who were shot dead on Sunday, have found that both men died from gunshot injuries to the head.