The defence wrapped up its case in the Cyon 'Picture Boy' Collier murder trial yesterday.
Defence attorney Lyndon Amsterdam made closing arguments before Justice Diana Insanally and the jury, which lasted the entire session of the trial yesterday.
Today, State Prosecutor Judith Gildharie-Mursalin will make her closing arguments to the court, after which Justice Insanally will sum up the evidence presented to the court during the trial.
Collier denied that he killed Ray Walcott, called 'Sugar', and his younger brother, Carl Andrews, called 'Alo', on September 23, 2006 at Victoria, East Coast Demerara.

However, in his caution statement given to the police, which was admitted as evidence in the trial, he stated that he had indeed shot the two men after he had given one of them an AK-47 gun to keep that was never returned to him.
Comments

The Working People's Alliance (WPA) today announced its support for the government's restructuring of the sugar industry.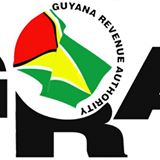 The Guyana Revenue Authority (GRA) today warned about the impersonation of licenced customs brokers.

(Reuters) – England's top order fired in unison to give them a four-wicket win in the second one-day international against Australia on Friday as Aaron Finch's second straight hundred for the hosts could not prevent them falling 2-0 behind in the series.

Four weeks after passing a $267 billion budget for 2018, the National Assembly will debate a supplemental provision of $1.75 billion to meet a portion of the severance pay for around 4,000 sugar workers.

Autopsies performed on the bodies of Ambrose Baharally and Martin Godette, the Pomeroon farmers who were shot dead on Sunday, have found that both men died from gunshot injuries to the head.