Monument to 1823 martyrs should be at insurrection site – ACDA
ACDA  says while it is pleased that plans are underway to memorialize the 1823 martyrs it is puzzled about why the monument is not being erected at the site of the insurrection; Parade Ground.
"The only location that follows the historical path for the erection of an 1823 monument is the selfsame Military Parade Ground where in 1823 those ancestors of the Guyanese population who had risen their voices demanding" their freedom "clashed with the British army, local planter class Militia and its West India regiment auxiliaries. Their untrained ranks  were  broken  and  to  drumhead  trials  the  leaders  and   sub-leaders  were   lynched ceremoniously on the trees that bordered the Parade ground," ACDA said in a press release.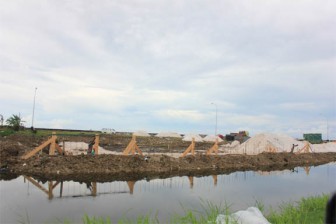 The group contends that to erect the 1823 Monument anywhere but at the site of the lynching "would be a great insult to African Guyanese and to history itself." Further, it noted that the Enmore Martyrs had a monument established just next to where that massacre occurred.
According to ACDA, forgetting the massacre which occurred 189 years ago is bad enough but more recently, on August 1, 2000, then President Bharrat Jagdeo in the presence of then Culture Minister Gail Teixeira, members of the diplomatic corps, and citizens buried coins at the Parade Ground and announced that a monument would be erected there to honour the slaves who were killed in the 1823 rebellion.
As such, ACDA condemns most strongly the decision by the Ministry of Culture to "attempt to historically disconnect the 1823 Monument from its sacred ground" and it calls on the nation to speak out against this act. The group also believes it is another attempt "to define for African Guyanese what is meaningful to our collective being," the release said.
Preparations for the monument are now being made along the seawall opposite Camp Ayanganna.
Most Read This Week