-judge to hear arguments on death penalty 
By Mandy Thompson
Carpenter Dwayne Jordan was yesterday found guilty of hacking his wife to death and Justice Navindra Singh has started hearing arguments about whether he should receive the death penalty.
Just after two hours of deliberation at the High Court, a 12-member jury returned the unanimous verdict, finding Jordan guilty of the June 14, 2007 murder of Claudine Rampersaud at Den Amstel, West Coast Demerara.
Jordan is likely to be sentenced on Monday after arguments about whether he should receive the death penalty or the custodial sentence being sought by his attorney.
During the trial, Jordan gave an unsworn statement in which he denied that he killed his wife. In his statement, he said that his wife was chopped after she came between him and her lover, with whom he had been fighting at the time.
Because Rampersaud came between the two of them, she was accidentally chopped about her body and subsequently died.
The prosecution's case was that that Rampersaud was going home from work when Jordan, who was waiting on her, dragged her into an abandoned house on the Claybrick Road, Den Amstel and hacked her to death.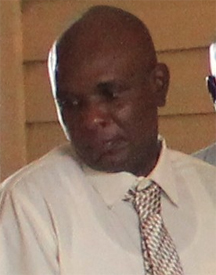 Her sister, Shellon Payne, and brother-in-law, Ryan Lewis, who were alerted to the incident rushed to the scene and were also attacked by the man, who later fled. He was later captured by police with what appeared to be self-inflicted wounds to his neck, foot and stomach. After spending some time in the hospital, he was charged with the murder.
After the jury delivered the verdict, Justice Singh asked Jordan if he wished to say anything before he imposed penalty on him. But defence counsel Nigel Hughes responded by making a submission to the court for his client to receive a custodial sentence and not the death penalty.
Hughes argued that his client should receive a sentence that is in keeping with international norms, law and jurisdiction, while arguing and that the death penalty is prohibited by virtue of Criminal Law Offences (Amendment) Act of 2010. The law provides for persons to be sentenced "to imprisonment for life or such other term as the court considers appropriate, not being less than fifteen years," in specific instances where murder has been committed.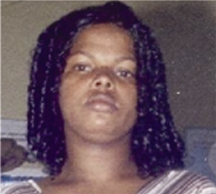 Prosecutor Konyo Thompson, who represented the state along with Renita Singh, rebutted, saying that the amendment applies to cases from the date of the enactment of the legislation onwards.
With Jordan's case dating back to 2007, she said he is liable to be sentenced to death, which is in keeping with the constitution of Guyana.
After listening to both sides, Justice Singh replied that he felt the court is bound by the Act but he would entertain further arguments by both defence and prosecution on Monday.
Comments

The improvised weapons (Prisons photo) Prison Staff this morning with the support of the members of the other services, reported for duty at the new holding area lusignan Prison.

Nicolas Maduro CARACAS/LIMA, (Reuters) – A group of 12 regional nations plus the United States rejected Venezuela's new government-allied legislative superbody, saying they would continue to regard the opposition-controlled congress as the country's only legitimate law maker.

Eighteen prisoners at the Lusignan penitentiary were being treated for injuries last night following a reported attempt to kill a fellow inmate during which warders fired shots.

A 12-year-old girl is now dead, while her brother narrowly escaped a similar fate yesterday after their aunt's La Bonne Intention (LBI), East Coast Demerara house, which they were under, collapsed on them.

Guyana has officially applied for membership in the European Union's Extractive Industries Transparency Initiative (EITI) which will help in tracking revenues from oil and other natural resources.