Carpenter Dwayne Jordan, who was found guilty of hacking his wife to death, is expected to be sentenced on Monday before Justice Navindra Singh after arguments about whether he should receive the death penalty concluded yesterday.
Justice Singh stated that he will hand down a written decision on Monday because he feels that this type of case calls for it.  He also asked the defence to have its mitigating plea ready in case the need arises.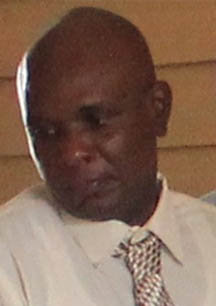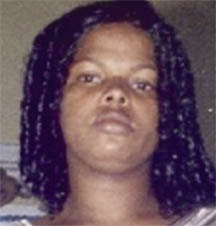 Defence counsel, Nigel Hughes, argued that his client should receive a sentence that is in keeping with international norms while arguing that the death penalty is prohibited by virtue of the Criminal Law Offences (Amendment) Act of 2010. That law provides for persons to be sentenced "to imprisonment for life or such other term as the court considers appropriate, not being less than fifteen years," in specific instances where murder has been committed.
Prosecutor Konyo Thompson, who represented the state along with Renita Singh, rebutted, saying that the amendment applies to cases from the date of the enactment of the legislation onwards.
A 12-member jury returned the unanimous verdict on Friday, finding Jordan guilty of the June 14, 2007 murder of Claudine Rampersaud at Den Amstel, West Coast Demerara.
Comments

Legal Advisor to the Police, retired Justice of Appeal, Claudette Singh yesterday testified that there was insufficient evidence in the allegation made by Andriff Gillard of an alleged plot to assassinate President David Granger.

Today at 2 pm the 30 councillors of the Georgetown City Council will once again cast a vote on the future of metered parking in the city and several of them have told Stabroek News that they want to be sure their vote accurately represents a mandate from residents.

Crime Chief Wendell Blanhum yesterday made a written request to be recalled before the Commission of Inquiry (CoI) investigating the allegation of a plot to kill the President of Guyana to defend himself against "appalling" statements made by Assistant Commissioner of Police David Ramnarine.

Two men were yesterday remanded to prison by a city magistrate after they were charged with the fatal stabbing of Rawle Rodrigues which occurred in January.

Amid accusations that he has improperly tried to direct a constitutional commission, President David Granger said he had asked for a delay in police promotions to address complaints that have been made against law enforcers.