Jormin Jackson, the bus driver charged with causing the death of five passengers in the July 18, 2011 Homestretch Avenue accident, was found guilty on Thursday by Magistrate Sueanna Lovell at the Georgetown Magistrates' Court.
At the end of a trial, Jackson, 30, of 97 Section 'A' Sophia, was found guilty on five charges of causing death by dangerous driving and was sentenced to five years on each count, for a total of 25 years. However, he will only serve five years in jail as the sentences will run concurrently.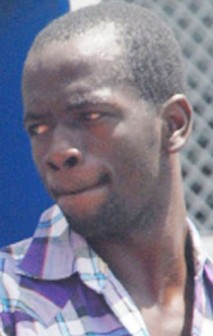 The prosecution's case was that on July 18, on Homestretch Avenue, Georgetown, Jackson drove minibus BMM 9888 in a manner dangerous to the public, thereby causing the death of Coretta Benjamin, 39 of 'B' Field, Sophia; her daughter, Crazel Paul, 8; Peter McLennon, 29, of 'B' Field South Turkeyen; Junior Duncan, 48, also of Sophia; and Erica La Crus, 18. Ten other passengers were injured in the accident.
Police had said the accident occurred when one of the minibus's rear tyres blew out, causing Jackson to lose control of the vehicle. The minibus toppled several times along the roadway before coming to a halt several yards away at the side of the road. The bus had been carrying passengers to the Stabroek Market bus park.
Comments

Wijeyadasa Rajapakshe   COLOMBO, (Reuters) – Sri Lankan President Maithripala Sirisena today sacked the justice minister over his criticism of a $1.1 billion deal, signed last month, to lease a port to a Chinese company, the cabinet spokesman said.

NEW YORK,  (Reuters) – Two Harvard University researchers said in a study published today they had collected scientific data proving Exxon Mobil Corp made "explicit factual misrepresentations" in newspaper ads it purchased to convey its views on the oil industry and climate science.

In the wake of rising bad loans and a massive alleged fraud against it this year, the Guyana Bank for Trade and Industry (GBTI) has posted an unaudited net after tax profit of $603m for the first six months of this year compared to $961m in the same period for 2016.

Vamanadev Hiralall, of the privately-run Saraswati Vidya Niketan (SVN), is the country's top performer at this year's Caribbean Advanced Proficiency Examinations (CAPE) after achieving an accumulated 13 grade one and 3 grade two passes.

Twenty-six students in the top one percent of the 12,684 who sat this year's Caribbean Secondary Education Certification (CSEC) examinations earned 12 or more Grade I passes, with half of them, including the top performer, coming from Queen's College (QC).