Family members of a Guyana Energy Agency employee who mysteriously went missing on Sunday are keeping the faith that he will be found alive and well.
Missing is LeVoy Taljit, 25, who was last seen wearing a burgundy-coloured T- Shirt with faded blue jeans. He was driving a Toyota Raum numbered PNN 8315, around 10:30 pm. There has been no sign of him or the vehicle since.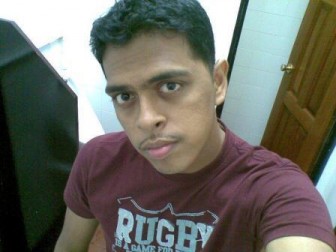 When Stabroek News contacted Taljit's sister, Roxanne Singh yesterday, she related that on Sunday her brother was supposed to accompany their mother to the supermarket but did not show up.
She said it was unusual for her brother to not call and alert family members about his whereabouts.
This newspaper learnt that a search team assembled this morning in Queenstown for a search which is now underway at Maduni on the Linden-Soesdyke, Highway.
Family members are asking if anyone knows the whereabouts of Taljit to contact them on 226-0433, 226-7336, 666-4012 or the nearest police station.
Comments
Armed bandits yesterday robbed an employee of Buddy's of $2M, moments after he had returned from a city bank and the police later recovered the suspected getaway car in Middle Road, La Penitence.

An East Bank Demerara businessman was on Monday afternoon shot and robbed of an undisclosed amount of cash and valuables after he was attacked by two gunmen while at the traffic light on Irving Street, Georgetown.

Design contracts for sanitary landfills were yesterday signed by the Ministry of Communities for Bartica, Linden and Mahdia.
The police are looking for a North West District woman who is believed to have fatally stabbed her common-law husband in the Upper Pomeroon.

A Kitty woman is now a remanded prisoner after she was charged with possession of cannabis, which police say she tried to hide in a pillow during a raid.