Prime Minister Samuel Hinds on Tuesday joined senior citizens at the Dharm Shala, a home of benevolence for all races, on King Edward Street, Albouystown, in their annual Christmas Day celebration.
The Government Information Agency said that in what has become a tradition, residents and other citizens from south Georgetown were treated to lunch and presents, courtesy of the operator of the home Harry S. Ramsaroop.
Making his 20th appearance at this event, GINA said that the Prime Minister interacted with residents and others present at the gathering.

GINA said that Hinds commended Ramsaroop and his daughters for their continued investment in the sustenance of senior citizens.
Pamela Ramsaroop, daughter of the home's founder, gave an overview of the developments at the home over the last year. According to GINA, she stated that despite this year being the most challenging, the home continued to provide for its residents.

The residents expressed thanks to the director of the institution for his continued investment in their care. This was done on their behalf by the Dharm Shala's cook.
Comments

The Working People's Alliance (WPA) today announced its support for the government's restructuring of the sugar industry.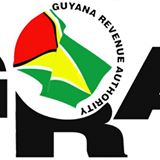 The Guyana Revenue Authority (GRA) today warned about the impersonation of licenced customs brokers.

(Reuters) – England's top order fired in unison to give them a four-wicket win in the second one-day international against Australia on Friday as Aaron Finch's second straight hundred for the hosts could not prevent them falling 2-0 behind in the series.

Four weeks after passing a $267 billion budget for 2018, the National Assembly will debate a supplemental provision of $1.75 billion to meet a portion of the severance pay for around 4,000 sugar workers.

Autopsies performed on the bodies of Ambrose Baharally and Martin Godette, the Pomeroon farmers who were shot dead on Sunday, have found that both men died from gunshot injuries to the head.