LONDON (Reuters) – Britain said yesterday it was putting its border guards under separate control ahead of the London Olympics after a critical report found hundreds of thousands of people had been allowed into the country without full security checks.
Ministers are under pressure to ensure Britain's borders are secure as the island nation prepares for an extra 700,000 visitors arriving for the games in July and August.
A government-ordered report has raised questions over the border agency's ability to cope with the jump in arrivals.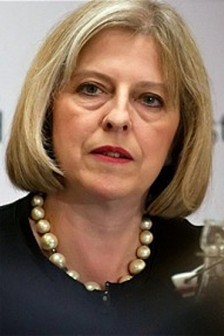 Addressing parliament, Home Secretary (interior minister) Theresa May said she would split the 7,000-strong UK Border Force from the larger border agency and put it under the control of a senior police officer.
She said the relaxation of checks against a watchlist of suspected criminals and militants was "completely unauthorised" and unacceptable.
The report said: "A significant test will be whether this can be maintained during periods of greater passenger volume and for the Olympic and Paralympic Games".
Around the Web