HARARE (Reuters) – Zimbabwe's President Robert Mugabe praised the coalition pact that has seen him share power with his political enemies, saying in an interview yesterday that he and long-time foe Prime Minister Morgan Tsvangirai can now share a cup of tea.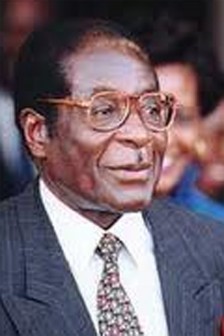 Mugabe, who turns 88 today, has ruled Zimbabwe since independence from Britain in 1980, but has shared power with Tsvangirai's rival Movement for Democratic Change since 2009 under a coalition after violent and disputed elections. Despite the agreement, Mugabe and Tsvangirai have continued to fight over government posts and policy, including Mugabe's drive to seize foreign-owned companies, which the MDC says will ruin the economy.
Mugabe's ZANU-PF party and the MDC are also quarreling over a new constitution, which seeks to limit presidential powers and presidential terms to 10 years and which Mugabe says is meant to stop him from running in the next election.
Around the Web