HOUSTON (Reuters) – Texas financier Allen Stanford's attorneys wound up their defence in his criminal fraud trial yesterday without calling Stanford himself to the stand, ending suspense over whether he would testify.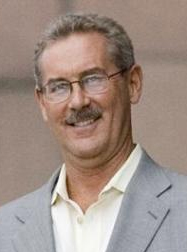 Stanford, 61, is accused of bilking investors from more than 100 countries by selling fraudulent certificates of deposit from Stanford International Bank in Antigua, and then using those deposits to finance his own lifestyle.
His trial began on January 23 in federal court in Houston. Prosecutors presented a series of witnesses, including former chief financial officer James Davis, who said that Stanford was deeply involved in running the bank. In their defence, Stanford's attorneys have sought to portray their client as aloof from day-to-day decisions, blaming Davis, who has pleaded guilty to fraud, and others for any wrongdoing.
Whether Stanford would actually testify in his own defence had been a big question hanging over the trial, ever since his lawyers said that Stanford wanted to tell his side of the story.
But criminal defence attorneys said that letting defendants testify is very risky because it leaves them open to tough questions from prosecutors. The decision apparently went down to the wire.
On Monday afternoon, his attorneys asked Judge David Hittner for more time to decide whether their client would take the stand, but Hittner refused. "There has been ample time for discussion," the judge said.
Stanford then met with his 82-year-old mother, Sammie Stanford, and a former employee, Evelyn Saravia, outside the courtroom. His mother had not been in court since earlier in the trial, while Saravia has attended every day of the trial and Stanford has often communicated with her using hand signals.
After the break, Stanford attorney Robert Scardino told the court the defence had called its final witness. "Your honor, the defence rests," Scardino said.
Hittner said closing arguments would be held tomorrow.
Stanford's mother spoke to reporters after court adjourned for the day and said Stanford himself was the only person on his defence team who wanted him to testify. "I think he just bowed to the majority," said Sammie Stanford. "I think nobody wanted him to, but him."
Stanford has been suffering from a cold and coughing in court for a week, and this may have been behind his decision not testify, Sammie Stanford said. "He hasn't been able to sleep" because of his cold, she said.
Around the Web