WASHINGTON, (Reuters) – U.S. President Barack Obama yesterday nominated a Korean-American known for his work in fighting disease in impoverished countries to lead the World Bank, a job emerging economies are contesting for the first time.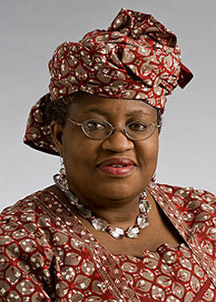 Jim Yong Kim, 52, is president of Dartmouth College, an Ivy League school in New Hampshire, and former director of the Department of HIV/AIDS at the World Health Organization.
Despite the challenge from emerging nations – Nigerian Finance Minister Ngozi Okonjo-Iweala and former Colombian finance minister Jose Antonio Ocampo were also nominated – the United States is expected to maintain its grip on the job, which it has held since the bank was founded after World War Two.
"He's worked from Asia to Africa to the Americas – from capitals to small villages," Obama said. "His personal story exemplifies the great diversity of our country and the fact that anyone can make it as far as he has as long as they're willing to work hard and look out for others."
The choice came as a surprise.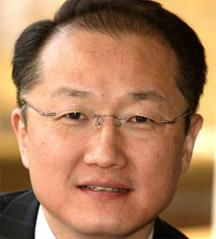 Washington's past picks for the World Bank presidency have had more standing in political circles and Kim's name had not surfaced in several media reports on potential nominees.
Okonjo-Iweala, a respected economist and diplomat, is likely to draw support from many emerging nations that want to see the bank focus more on helping their economies develop and less on traditional poverty-fighting aid. Her backing by Angola, Nigeria and South Africa was a rare example of unity among countries often at loggerheads.
Ocampo's nomination by Brazil also signaled the desire of emerging markets to have a competitive process as they move to try to upend the tradition of always having an American lead the World Bank and a European lead the International Monetary Fund.
The bank's current president, Robert Zoellick, steps down at the end of June.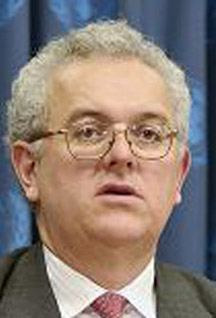 "You will see more of a debate, an assessment of the merits of the different candidates and the direction of the bank," said Arvind Subramanian, a former IMF official. "It is not a slam dunk. It is not an obvious choice," he said of the U.S. nominee.
Washington, however, retains the largest single voting share at the World Bank and can expect the support of European nations and Japan, the bank's second-largest voting member.
Paul Farmer, a co-founder with Kim of the non-profit Partners in Health, which serves some of the world's poorest countries, said the nominee would bring to the post a real world understanding of poverty and a sense of purpose.
"A lot of people who live in poverty in the world today feel that the World Bank has stalled and needs new vision," Farmer, the chairman of the Department of Global Health at Harvard University, told Reuters in Kigali, Rwanda. "One of his qualities is that boldness of vision."
NARROWING
THE FIELD
U.S. economist Jeffrey Sachs, who had been put forward for the job by a group of small countries, withdrew and threw his support to Kim. He had cast his uphill candidacy as an effort to break Washington's penchant for political appointments.
Around the Web