RIO DE JANEIRO,  (Reuters) – Doctors yesterday said cancer treatments had successfully eliminated a throat tumour from Luiz Inacio Lula da Silva, dispelling immediate fears over the health of the popular former president and prompting his cautious return to Brazil's political debate.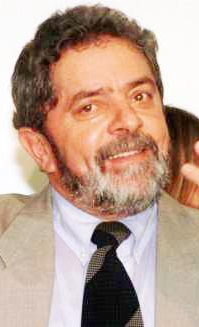 After five months of radiation, chemotherapy, and other treatments at a Sao Paulo hospital, doctors said Lula, as he is known, no longer has any signs of a larynx tumor.
The diagnosis last October, less than a year after he concluded his second term as president, shocked Brazil's political scene and upended his role as an informal adviser and behind-the-scenes operator to President Dilma Rousseff, his political protegee.
In an online video yesterday afternoon, Lula, 66, thanked supporters and said the successful treatment would allow him to return to politics. "I will return to political life," he said, still bald and emaciated after the treatment.
Still, recognizing the unpredictable nature of cancer recoveries and the need for future evaluations, Lula said his first priority would be to look after his health. His return, he added, would be "far more cautious" than his previous political life, marked by tireless campaigning, coalition building, and marathon negotiations with opponents.
Because of steady economic growth during his eight years in office, Lula left the presidency with approval ratings of nearly 90 percent.
After stepping down, he remained an important, if unofficial, part of Rousseff's political team. In addition to advising his successor, a former bureaucrat whom he hand-picked to follow him as the ruling Workers' Party candidate, Lula helped ease tensions with Rousseff's political rivals after a slew of corruption scandals rocked her administration last year.
So big was his role that many political analysts believed he could replace Rousseff as the party candidate were she to choose not to run in 2014. Since his illness was diagnosed, however, Rousseff has put her own stamp on the presidency, leading many in Brazil to think that scenario less probable.
Around the Web