ORLANDO, Fla., (Reuters) – The special prosecutor investigating the shooting death of unarmed Florida teenager Trayvon Martin yesterday ruled out using a grand jury in the case, meaning her office alone will decide whether to charge shooter George Zimmerman with a crime. The case has captured national attention because of race and Florida's controversial self-defense laws, prompting demonstrations across the country including one on Monday that temporarily shut down the Sanford Police Department in the town where the shooting took place.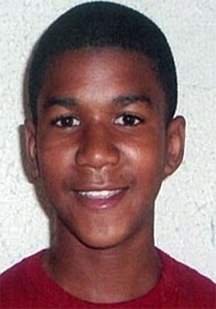 Martin, 17, was black and Zimmerman, 28, who has not been charged, is white and Hispanic. Sanford police declined to arrest Zimmerman after the shooting, saying they found no evidence to contradict his account that he acted in self-defense. Police cited Florida's "Stand Your Ground" law, which allows people to use deadly force against adversaries when they fear great bodily harm or death.But defense lawyers with experience litigating "Stand Your Ground" cases say Zimmerman, if he is charged, faces significant challenges in order to assert immunity under that law.
Zimmerman has created a website to raise money for his legal defense and living expenses while he awaits the decision over possible charges against him.
Around the Web