WASHINGTON, (Reuters) – A federal judge yesterday refused to order President Barack Obama's administration to release photos and video of the U.S. military operation that killed Osama bin Laden in Pakistan almost a year ago and the al Qaeda leader's burial at sea.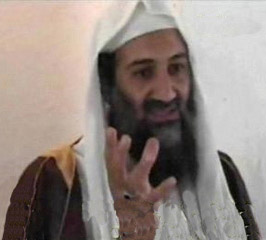 The government watchdog group Judicial Watch had requested the Defense Department and CIA release any photos or video footage of the May 1 operation that killed bin Laden in Abbottabad, Pakistan.
The Defense Department said it found no pictures or videos sought by the group and the CIA said it found 52 such records but refused to release them. It cited exemptions to the U.S. Freedom of Information Act law for classified materials and other reasons.
Judicial Watch sued in federal court and U.S. District Judge James Boasberg sided with the Obama administration.
"A picture may be worth a thousand words," wrote Boasberg. "Yet, in this case, verbal descriptions of the death and burial of Osama Bin Laden will have to suffice, for this court will not order the release of anything more."
The judge refused to substitute his judgment for that of the CIA and the Pentagon regarding the national security risks in releasing the classified records.
Around the Web