LOS TEQUES, Venezuela, (Reuters) – President Hugo Chavez's big poll lead puts him in a strong position ahead of Venezuela's presidential election, but it could also convince radical opponents violence is the only way to beat him, a senior campaign strategist said.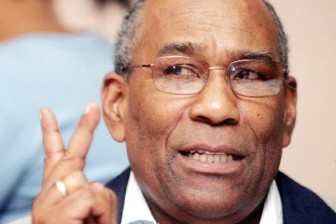 Despite ongoing cancer treatment, Chavez is favoured to extend his 13-year rule at the Oct. 7 vote, with most opinion polls giving him an advantage of at least 10 percentage points over opposition candidate Henrique Capriles.
Speculation is rife that Chavez's coalition could fragment if his illness worsens, but his team insists it is not looking at a back-up plan.
Government officials are repeatedly telling Venezuelans to beware of subterfuge by foes, though no concrete evidence has been given for this.
Aristobulo Isturiz, vice-president of parliament who also runs Chavez's campaign in the second most populous state, said in an interview late on Thursday the government was encouraged by surveys showing the president's support rising steadily in recent months.
"(But) as that lead widens, the sectors in the opposition that favor conspiracy and destabilization will strengthen," said Isturiz, a former Caracas mayor who served a long stint as Chavez's education minister.
"We have to prepare ourselves because there are violent and non-democratic groups in the opposition."
While showing widely different numbers, most polls give Chavez a big lead over Capriles. The most recent, by Hinterlaces, showed Chavez edging further ahead with 53 percent support and Capriles at 34 percent.
That, analysts say, is in part due to a sympathy bounce over his cancer that could fade if he is seen to be physically weaker, and in part to Chavez's ongoing popularity among the poor boosted by heavy welfare spending.
Government warnings of opposition conspiracies have been commonplace since a 2002 coup and a two-month oil strike that began the same year. Both were failed bids to force Chavez from office that weakened the opposition's democratic credentials.
Around the Web