PORT-AU-PRINCE, (Reuters) – Haitian lawmakers approved the nomination of a close adviser to President Michel Martelly as prime minister on Thursday, raising hopes of ending a political stalemate that has stalled reconstruction efforts after Haiti's devastating 2010 earthquake.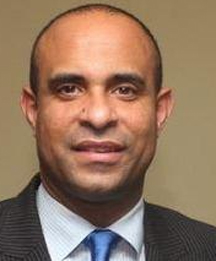 The lower house of parliament voted 62-3, with two abstentions, to approve Martelly's nomination of Laurent Lamothe, currently Haiti's foreign minister.
Lamothe, a 39-year-old former businessman and close friend of Martelly, was approved by Haiti's Senate last month.
The vote capped a lengthy debate by lower house lawmakers over Martelly's designation to replace Garry Conille, who worked as an aide to former U.S. President Bill Clinton in his role as the U.N. special envoy to Haiti.
Around the Web