LOS ANGELES (Reuters) – John Travolta is being sued for $2 million by an unidentified masseur who claims the Hollywood star assaulted him sexually during a massage in January inside a room at the Beverly Hills Hotel, according to court documents.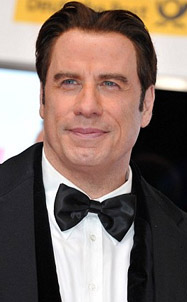 The masseur, referred to as John Doe in court papers obtained by Reuters and filed last Friday, claims that Travolta rubbed his leg, touched his genitals and tried to initiate at least one sex act inside a private bungalow at the exclusive hotel on January 16.
Travolta's spokesman dismissed the claim in a statement as a "baseless lie."
"On the date when plaintiff claims John met him, John was not in California and it can be proved that he was on the East Coast," the statement said. "John intends to get this case thrown out and then he will sue the attorney and plaintiff for malicious prosecution."
The masseur's lawyer, Pasadena, California-based Okorie Okorocha, told Reuters that under California law, a victim of a sexual assault like his client can file as John Doe if he fears extreme embarrassment if his identity is known.
The suit goes into detail to describe the incident, saying the massage was arranged by an anonymous phone caller who met the masseur at a street side location, picked him up and drove him to the hotel where he was to be paid $200 per hour.
Around the Web