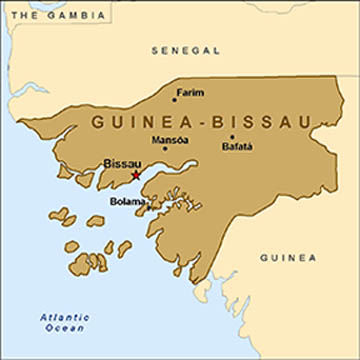 UNITED NATIONS, (Reuters) – Cocaine trafficking through drug hub Guinea Bissau is spreading unabated amid turmoil sparked by an April military coup that has slashed the West African country's key cashew crop and almost halved its economic growth, the United Nations said.
The coup has set back Western efforts to combat drug cartels using Guinea Bissau, which has become a major transshipment point for Latin American cocaine headed to Europe. The United States and others have said army officials are implicated in the trade.
This week, U.N. Secretary-General Ban Ki-moon said in a report to the Security Council that weak law enforcement allowed organized crime groups to use Guinea Bissau unchallenged "as a transit point for international drug trafficking."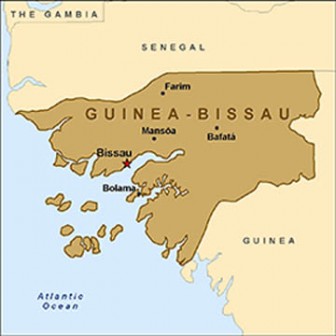 "This has led to the unabated spread of cocaine trafficking in Guinea Bissau," Ban said. "International intelligence suggests cocaine trafficking is taking place on a weekly or bi-weekly basis, without interference from government officials."
"It is believed that hundreds of kilograms of cocaine are trafficked in each single attempt," he said. "Organized criminal activities in the country constitute an additional threat to the rule of law, internal stability and the full restoration of constitutional order."
Guinea Bissau has been in turmoil since soldiers seized power, derailing a presidential election in the latest of a string of military interventions in the country's politics since independence from Portugal in 1974. The military junta announced in late May that it had handed power back to civilian leaders.
The U.N. Security Council in May imposed a travel ban on leaders of the April 12 military coup.
PARALYZED
Last month, six people were killed in a gun battle at an air force base near the country's capital, Bissau, in what diplomatic sources described as an apparent failed counter-coup attempt.
"I remain deeply concerned over the continued lack of progress in the restoration of constitutional order in Guinea Bissau and the deterioration of the security situation following the attack against a military base in Bissau," Ban said.
"The country has remained paralyzed, with dire consequences for the population and a worsening economic situation," he said.
Guinea Bissau, wedged between Guinea and Senegal on West Africa's coast with a population of about 1.6 million, is among the world's poorest countries and has struggled to combat the growing drug trafficking problem.
Around the Web