LOS ANGELES,  (Reuters) – It has taken 10 years of hard work and indie movies, but Ben Affleck finally has moved past his "Bennifer" nightmare.
Affleck, 40, once a tabloid staple who risked becoming a laughingstock during his romance with Jennifer Lopez and their movie flop "Gigli," is back on top in Hollywood, winning accolades for his work both in front of and behind the camera.
Fifteen years after Affleck shared an Oscar with Matt Damon for their first screenplay, "Good Will Hunting," buzz is building over a likely second Academy Award nomination next month. It would be Affleck's first since 1997.
"Finally, people now are ready to go, 'Wow! He's at the very top of the food chain,'" Damon told Reuters.
Affleck's latest film "Argo," a part-thriller, part-comedic tale of the real-life rescue of six American diplomats from Iran in 1980, this week picked up five Golden Globe nominations and a nod from the Screen Actors Guild for its top prize of best ensemble cast.
The film, which Affleck directed, produced and stars in, has also delighted critics and brought in some $160 million at the worldwide box office.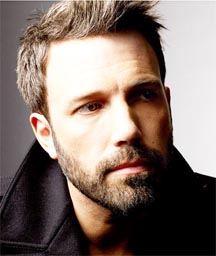 In "Argo," Affleck's clean-cut looks are hidden under a long, shaggy 1970s hair cut and beard as he plays CIA officer Tony Mendez, who devised a fake film project to spirit six hostages out of Tehran after the Islamic revolution.
The kudos Affleck is now receiving follows the embarrassing headlines he attracted over his 2002-2004 romance with Lopez.
"It was tough to watch him get kicked in the teeth for all those years because the perception of him was so not who he actually was," Damon said.
"It was upsetting for a lot of his friends because he's the smartest, funnest, nicest, kindest, incredibly talented guy. … So that was tough. Now I'm just thrilled. … He deserves everything that he's going to get," he added.
With a huge, pink diamond engagement ring for Lopez and gossip about matching Rolls Royces, the pair dubbed "Bennifer" starred in the 2003 comedy romance "Gigli," which earned multiple Razzie awards for the worst comedy of the year.
SELLING MAGAZINES NOT MOVIES
Damon, by contrast, was seeing his career surge with "The Bourne Identity," "Syriana" and "The Departed." But he recalls Affleck's pain.
"He said (to me), 'I am in the absolute worst place you can be. I sell magazines, not movie tickets.' I remember our agent called up the editor of Us Weekly, begging her not to put him on the cover any more. Please stop. Just stop," Damon said.
Comments

WASHINGTON/HAGERSTOWN, Md., (Reuters) – President Donald Trump yesterday fired his chief strategist Steve Bannon in the latest White House shake-up, removing a far-right architect of his 2016 election victory and a driving force behind his nationalist and anti-globalization agenda.
NEW DELHI,  (Reuters) – The Indian government has threatened Philip Morris International Inc with "punitive action" over the tobacco giant's alleged violation of the country's anti-smoking laws, according to a letter sent to the company by the federal health ministry.
BARCELONA, (Reuters) – The driver of the van that ploughed into crowds in Barcelona, killing 13 people, may still be alive and at large, Spanish police said yesterday, denying earlier media reports that he had been shot dead in a Catalan seaside resort.
JOHANNESBURG,  (Reuters) – South Africa has granted diplomatic immunity to Zimbabwe's first lady, Grace Mugabe, allowing her to return to Harare and avoid prosecution for the alleged assault of a 20-year-old model, a security source said yesterday.

BARCELONA,  (Reuters) – Spain mounted a sweeping anti-terror operation yesterday after a suspected Islamist militant drove a van into crowds in Barcelona, killing 13 people before fleeing, in what police suspect was one of multiple planned attacks.