Comments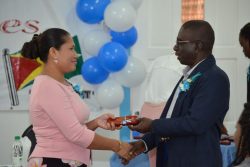 More than twenty persons working in various administrative capacities at the Georgetown Public Hospital Corporation were yesterday recognised for their contributions to the daily operations of the medical facility.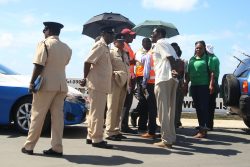 Top brass from the Guyana Police Force, members of the minibus association and representatives of the Ministry of Public Infrastructure yesterday met at the Kitty roundabout to discuss traffic issues.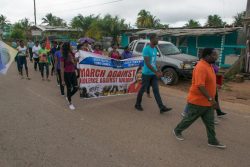 Starting at the Bayroc Community Centre ground and ending at the Linden/Georgetown Bus Park, Lindeners took part in the 'Speak Out, Speak Up' march in the mining town on Saturday.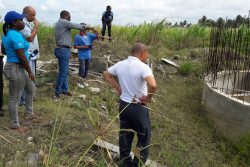 A ministerial team visited the Indian Arrival Monument site in Palmyra Village, Corentyne on Sunday and disclosed that the governments of Guyana and India have signed a co-operation agreement for its completion.