Dorado club swimmer Hannibal Gaskin achieved another four personal best times while Jessica Stephenson made another CARIFTA "A" qualifying time on the third day of the Guyana Amateur Swimming Association (GASA) annual Mashramani meet which continued yesterday at the National Aquatic Center at Pattensen.
Gaskin lowered his seed times in all four of his events while collecting three first places and a second place finish. Swimming in the boys' 13 – 14 category, Gaskin shaved almost four seconds off his time in the 400m freestyle, finishing ahead of Omar Adams' in 5.34.93.
Gaskin took another win ahead of Adams in the 100m butterfly. Adams 1:24.66s finish was not enough to overcome Gaskin's personal best 1.13.93s finish.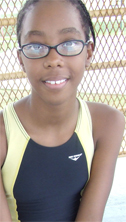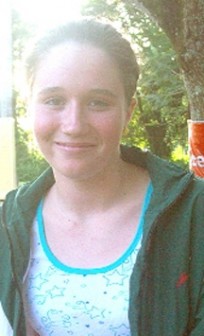 Gaskin took another win overpowered Adams in the 100m freestyle finishing 1:04.02s, while Adams finished 1:08.72s, also a personal best time.
But Gaskin could not manage a win in the breaststroke event as his 40.61s was relegated to second place by Omari Dunn's 39.54s.
Stephenson picked up her CARIFTA "A" qualifying time in the girls 15 – 17 50m breaststroke after touching the wall in 36 seconds flat to defeat Athena Gaskin's  40.68 seconds.
Athena Gaskin  was forced to  settle for  another second place in the  100m freestyle this time by Britany van Lange who won the event in a record time of 1:03.86s.
Van Lange also took top honours in the 100m butterfly (1:17.53s), 400m freestyle (5:08.43s), but got second (in the 200m backstroke, where she finished behind Soroya Simmons (2:48.19s).
The events continue today.
Around the Web