National player and Marion Academy student Jamaali Homer on Saturday captured the Under-13 girls' title of the annual Mashramani table tennis tournament which continued at the Cliff Anderson Sports Hall.
Homer got the better of Priscilla Greaves winning 10-12, 11-4, 9-11, 12-10, 11-3 in the best of five finals.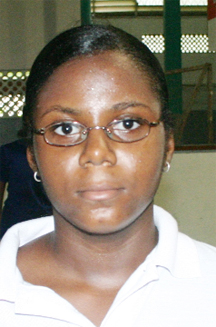 Nevaeh Clarkston and Salanas Jackman were joint third.
In the semi-finals, Homer defeated Jackman 3-2 while Greaves got the better of Clarkston 3-0.
Elishaba Johnson continued to rule the roost in the 13-years and Under division getting the better of rival Kyle Edghill 3-1 in the final of the category which attracted some 56 entries.
Johnson won 11-8, 11-7, 7-11, 11-7.
Miguel Wong and Rajiv Muneshwer were joint third.
In the semi-finals, Edghill defeated Miguel Wong 3-0 and Johnson defeated Rajiv Muneshwer 3-1.
In the quarter-finals, Edghill defeated Shavieq Noorwijk (3-0), Wong defeated Niron Bissu (3-0), Muneshwer defeated Khalil Ninvalle (3-1) and Johnson defeated Jeremey Singh (3-0).
Homer staked a claim for being the most improved player in the tournament when she reached the girls 15 years and under final before losing to Chelsea Edghill, at 3-11, 6-11, and 8-11.
Clarkston and Jackman were joint third.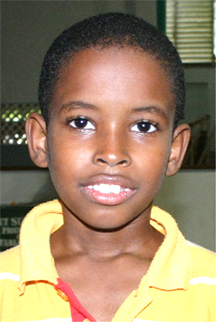 The 15 years and under boys' category attracted some 62 entries and when the dust settled it was Shemar Britton who emerged the winner of the division.
Britton defeated Joshua Lalbachan of Berbice 9-11, 11-7, 11-8, 11-9.
Ryan Narine and Bryton Murray also of Berbice were joint third.
In the semi finals, Lallbachan defeated Narine 3-0 and Britton defeated Murray 3-1.
Earlier in the quarter finals Narine had scored an upset 3-2 defeat of Johnson while Lallbachan defeated Vivekash Persaud 3-0; Murray defeated Michael Lowe 3-0 and Britton defeated Reon Miller 3-0.
The competition resumes on Friday with the 18 Years and under Boys and Girls competition from 4pm.
The competition ends on Sunday with men's and women's singles while the presentation of prizes will take place next Monday.
Around the Web