Prime Minister and Minister of Sport, Portia Simpson Miller, is firmly opposed to any suggestion of Jamaica seceding from a unified West Indies cricket team and standing on its own.
Speaking at the Jamaica Cricket Association (JCA) 2011 awards dinner held at the Jamaica Pegasus Hotel on Saturday, Simpson Miller said recent talks about going it alone in the face of the declining and often inconsistent fortunes of the regional team and the continued exclusion of Jamaica and former West Indies captain, Chris Gayle, was not a move she supported.
"What we need to do is regain the sense of unity to once again dominate the world," she said.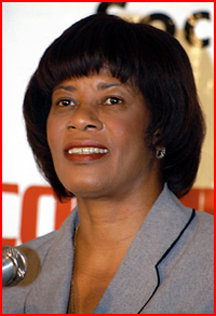 As it related to the current impasse between Gayle and the management of the West Indies Cricket Board (WICB), Simpson Miller said the dispute was untenable and that she was disturbed by how long it had been allowed to continue.
"Justice delayed is justice denied. This matter demands an amicable resolution as quickly as possible," she said.
JCA president, Lindel Wright, told the Observer that he was in agreement with Simpson Miller's position on the issue.
"The whole concept of West Indies cricket started f from 1920. What we need to do is get together as a region and pick the best players to represent us (West Indies). It ought not to be seen as Jamaica, Trinidad, Barbados, but to look at it in a global way as three Caribbean nations."
"It's long overdue. It's over a year now and there needs to be some sort of resolve to bring it to some closure," said Wright.
He pointed out that the JCA had made appeals on Gayle's behalf to the hierarchy of the WICB. (Jamaica Observer)
Around the Web