DURBAN, South Africa, CMC – West Indies batting star Chris Gayle has been diagnosed with a grade two groin injury, leaving his campaign in the domestic Twenty20 Challenge in doubt.
The giant left-hander arrived here Sunday night and underwent an assessment on Monday, after picking up the injury during the Bangladesh Premier League.
While he was officially unveiled as a Dolphins player yesterday, KwaZulu-Natal Cricket Union chief executive Jesse Chellan said Gayle was still being monitored.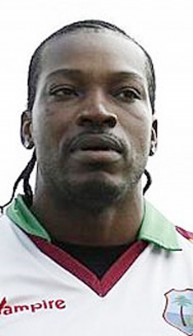 "He began treatment on his injured groin yesterday after meeting with our medical team," Chellan said.
"At this point it's difficult to say how soon he will be available. It all depends on how quickly his body responds to the treatment, so it's a little bit up in the air at the moment."
Gayle was expected to be the Dolphins' trump card in the T20 Challenge, especially after the other overseas player Australian Shaun Tait pulled out with injury.
The Jamaican is one of the hottest commodities on the international T20 circuit, and has been in superb form over the last year.
He remained guarded about his recovery  yesterday but said he was hopeful of getting in some action soon.
"The last couple of days have been improving. I'm walking much better than when the injury actually happened," Gayle told reporters.
"So it's slowly progressing and we'll have to manage it. Hopefully I'm back on the park as quickly as possible, but I think we'll take each day in its stride."
Gayle, shut out of the West Indies side because of a protracted squabble with the West Indies Cricket Board, said he was hoping to make a big impact with the Dolphins.
"Unfortunately I missed the start, but hopefully things work out accordingly," he said.
"I'm ready to play whatever role the team actually needs me to and I'm looking forward to the challenge. I want to help the youngsters and share my experience with them."
Around the Web