Guyana's Golden Jaguars four-game Caribbean tour which forms part of the training and developmental plan ahead of stage-three of the CONCACAF FIFA World Cup Brazil 2014 qualifier, which begins on June 8th with a clash against Mexico, has been bearing fruit despite the hat-trick of defeats so far.
The Guyanese were scheduled to oppose Grenada last evening in the Spice Isle in their final game before returning home tomorrow ahead of next week's international friendly at the Providence Stadium against Guatemala on February 29th.
Head Coach Jamaal Shabazz has said that so far the technical staff of the Golden Jaguars have chosen five  local-based players from their current developmental Caribbean tour for the game against Guatemala next week.
The Jaguars lost 0-1 to St Vincent and the Grenadines but Shabazz was pleased with the team's showing.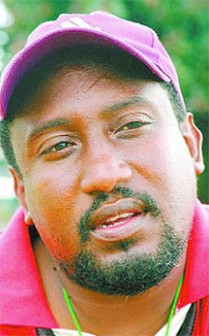 "We made a huge step towards securing Guyana's football future," stated Shabazz. "Our guys showed good organizational discipline and fighting spirit after going down to an early goal. We created our chances but did not take them and things are starting to take shape with these lads."
Shabazz revealed that Konata Manning, Anthony Benfield and Kester Jacobs have all done well enough on the trip to make the 20-man squad for the Guatemala game. Two other youngsters in midfielder Trayon Bobb and defender Colin Nelson have also gained approval from the technical staff. As the local-based Jaguars prepare for their final match of the trip Shabazz told them about the game's importance in relation to team selection.
"There are a couple boys who are borderline picks and this game against Grenada is their avenue to get into the team," explained Shabazz.
Around the Web