General Secretary of the Georgetown Amateur Basketball Association Kester Gomes is of the opinion that the current GABA league will be great for basketball in Guyana.
The league commenced last weekend at the outdoor Burnham Basketball Court with three matches and Gomes feels such a tournament can do wonders for the sport.
"I think this league will be great forGuyanese basketball in terms of assessing new talent and analyzing the old one," he told Stabroek Sport in an exclusive interview yesterday.
"A league of this nature helps in the selection process for national teams also and now, with documented records and more than the usual handful of games, we can now truly grade players," he added.
He then delved into his thoughts on what the competition would be like especially after witnessing the first few games.
"I think the field is wide open in terms of competition because never before in my memory was there such a compact schedule.
"I think that opens the door for unknown foes to get the better of some of the more experienced teams.
"Coaching tactics and new innovations could affect the outcome of games but the real test will be one of fitness as to have 13 games in 15 weeks is a task in itself," Gomes opined.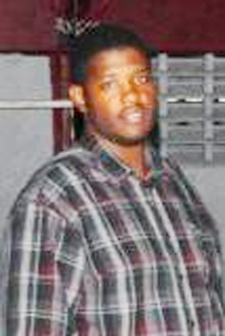 Questioned how he thinks the schedule will impact on the players and teams in the league, Gomes said:"Players have never had this gruelling of a schedule, so I'm looking forward to seeing how teams adjust to it.
"I think players also will get to see mistakes and coaches will be able to an analyze faults from the completed stats of every game.
He added: "However, the best team will be the team with the best endurance and who stays healthy," Gomes stated.
Meanwhile, Gomes said he expects the overall tournament to be very competitive.
"I expect it to be very competitive because teams are eager to play and with the added motivation of First Division status up for grabs, I expect each and every team to fight. The top eight teams will qualify for First Division status, Gomes stated.
Around the Web